The Association of European Chambers of Commerce has been very active in promoting the European Elections 2019 and urging the business community to go vote in this very particular moment for the European project, a period of unprecedented change in both pace and scale.
---
Chambers4EU
29 January: Meeting with Joseph Daul, President of the EPP
The President of EUROCHAMBRES, Christoph Leitl, meets Joseph Daul, President of the EPP – European People's Party, to explain the involvement of the Chamber Network in the 2019 European elections campaign.
We want to get involved for a stronger, more reliable Europe!
30 January: Signature Memorandum of Understanding with the EP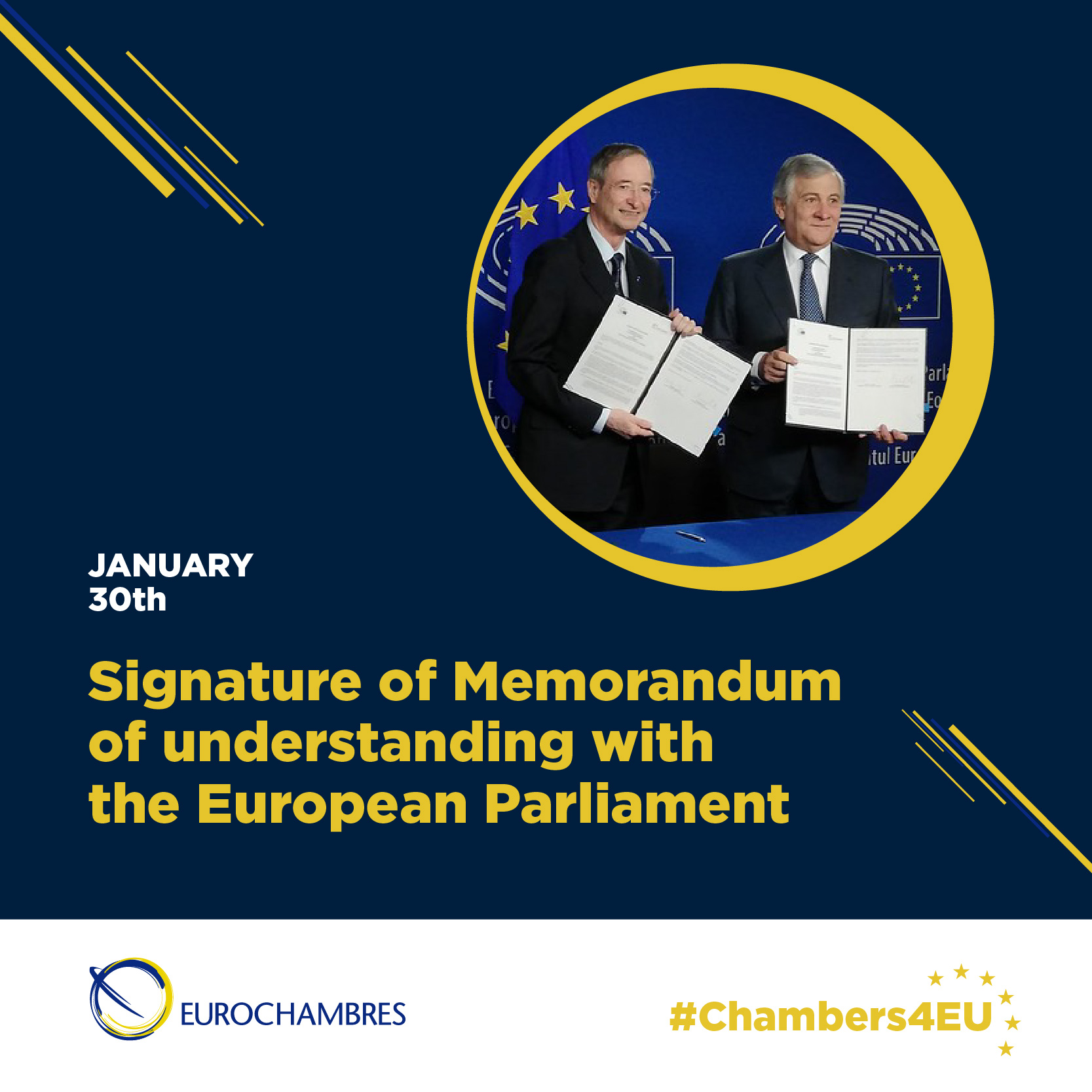 1 February: Kick-off event of #stavoltavoto campaign
Why is it fundamental to participate in the European elections?
Arnaldo Abruzzini, CEO at EUROCHAMBRES, participated to the kick-off event of the #stavoltavoto campaign in Rome, Italy.
Vogliamo un'Europa che ci permetta di realizzare i nostri sogni. Chi vogliamo mandare in Europa che possa costruire il futuro dei miei sogni? Per questo dico #stavoltavoto. Venite con me, andiamo a votare!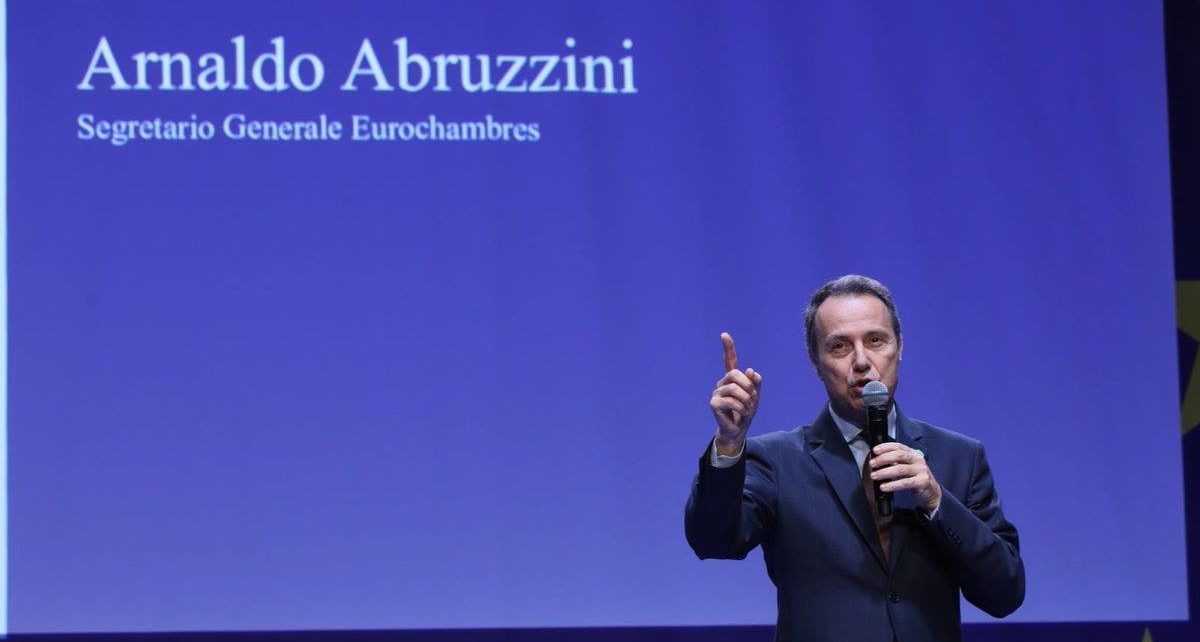 6 March: Launch #Chambers4EU campaign
EUROCHAMBRES today set out its #Chambers4EU campaign to encourage EU citizens to vote in May's European Parliament elections and to vote for candidates who are engaged and committed to an ambitious, forward looking EU agenda.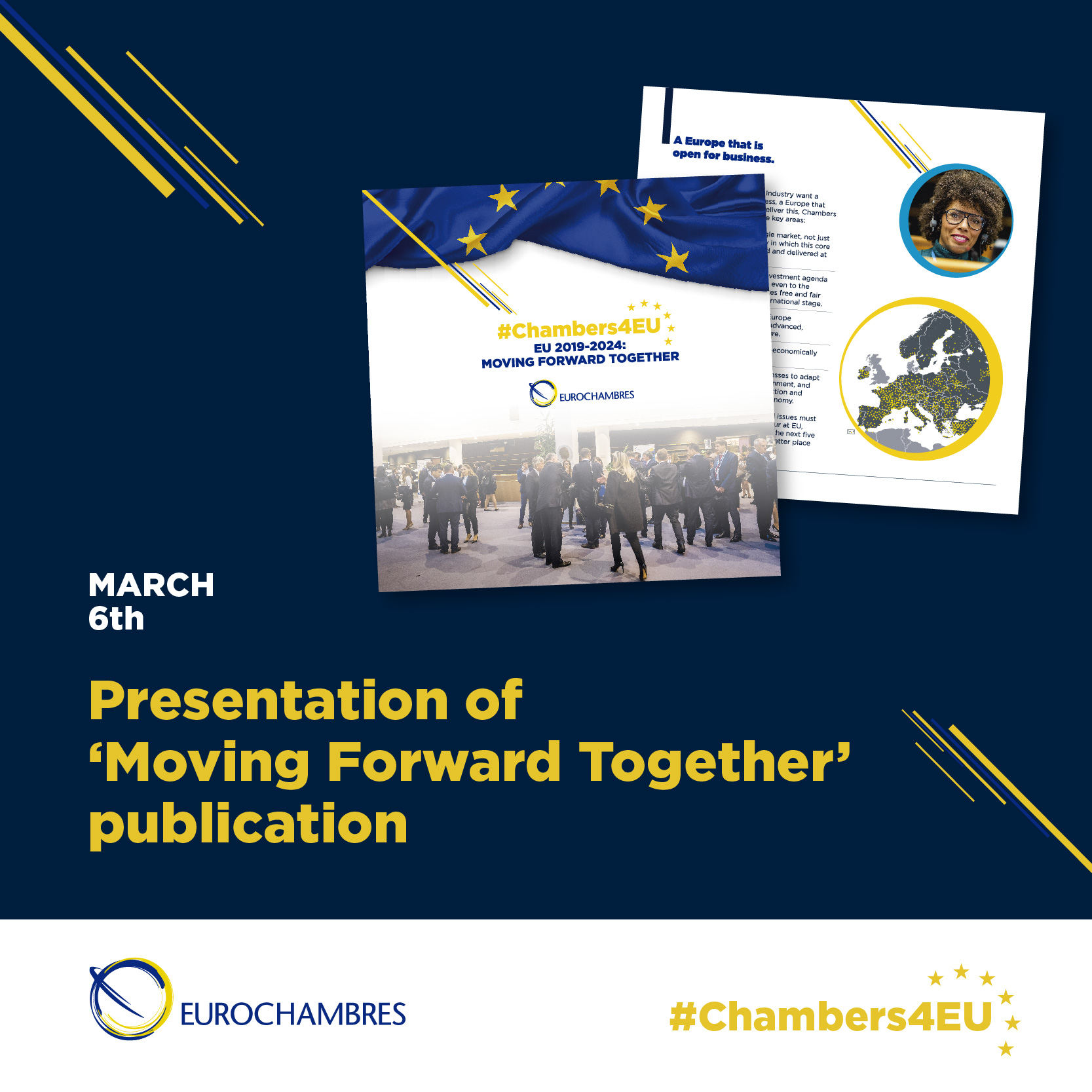 10 April: Final SME Intergroup of the 2014-19 European Parliament term
EUROCHAMBRES was pleased to sponsor the final SME Intergroup event of the 2014-2019 term on Wednesday 10 April. The breakfast discussion entitled on 'An SME friendly European Parliament: looking back, moving forward', tackled key issues for SMEs with a cross party group of candidates, just a few weeks before May's important elections for the next five year term.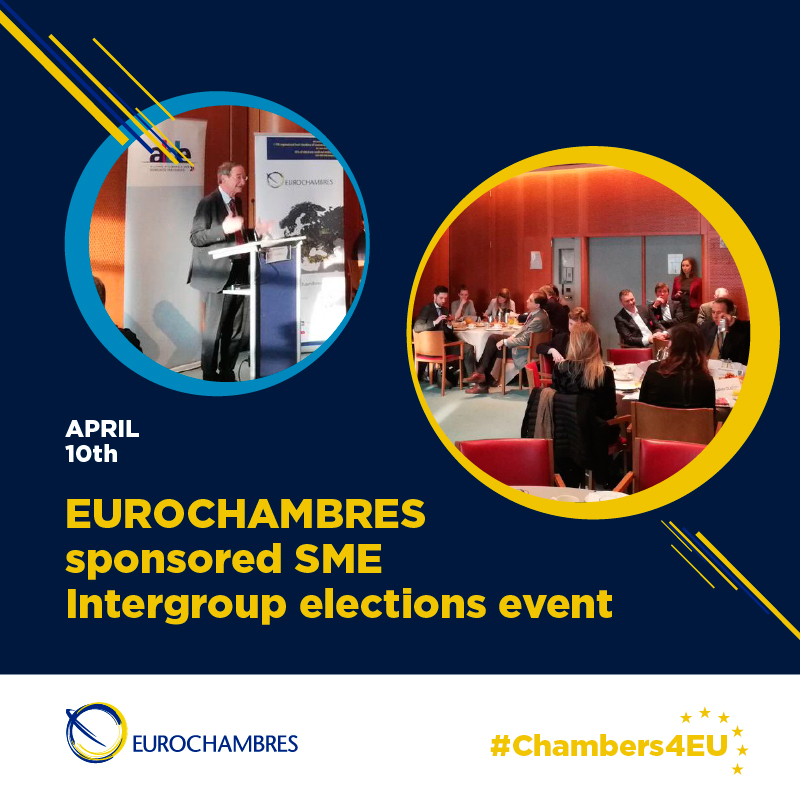 15 May: Elections Lead Candidate Debate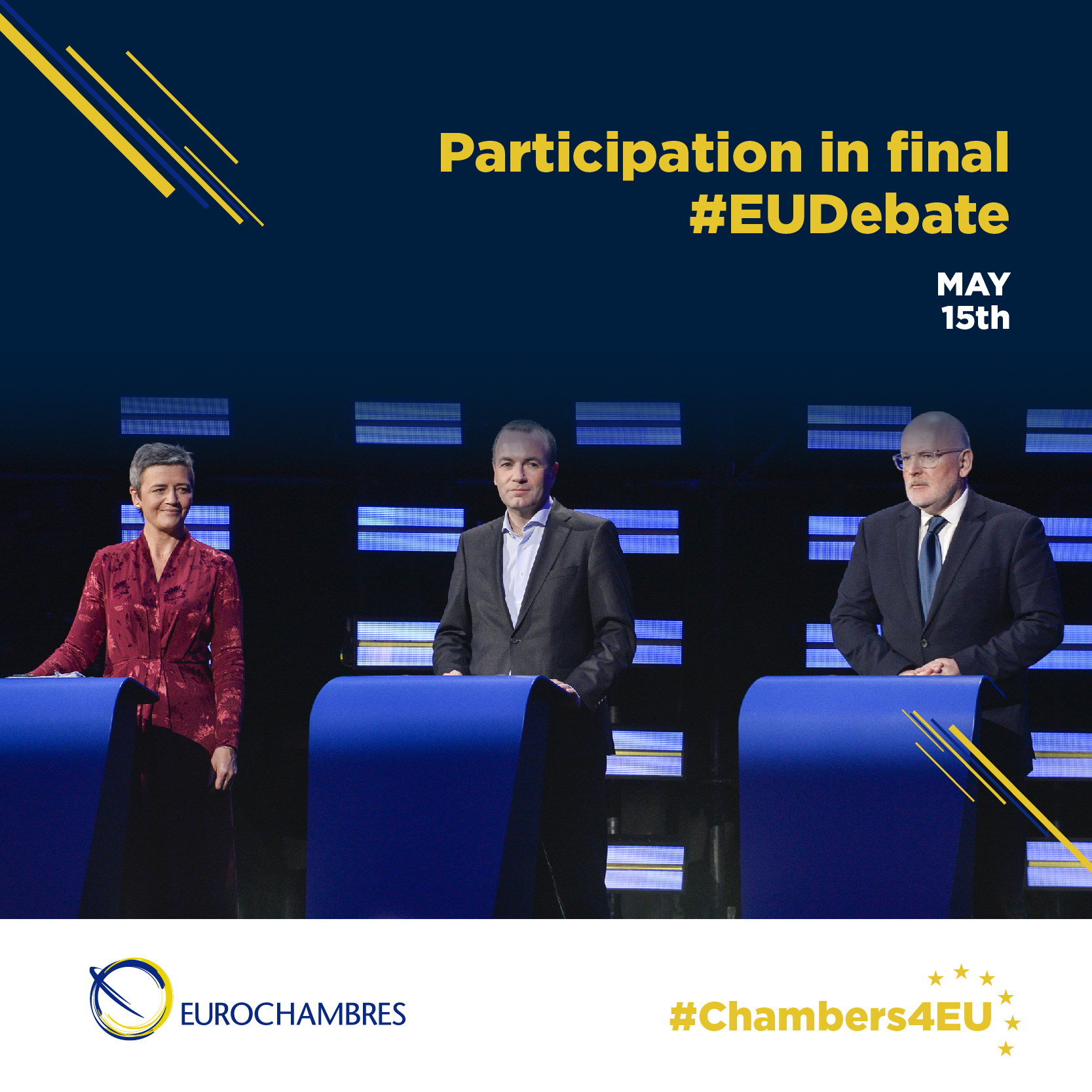 April – May: Thematic weeks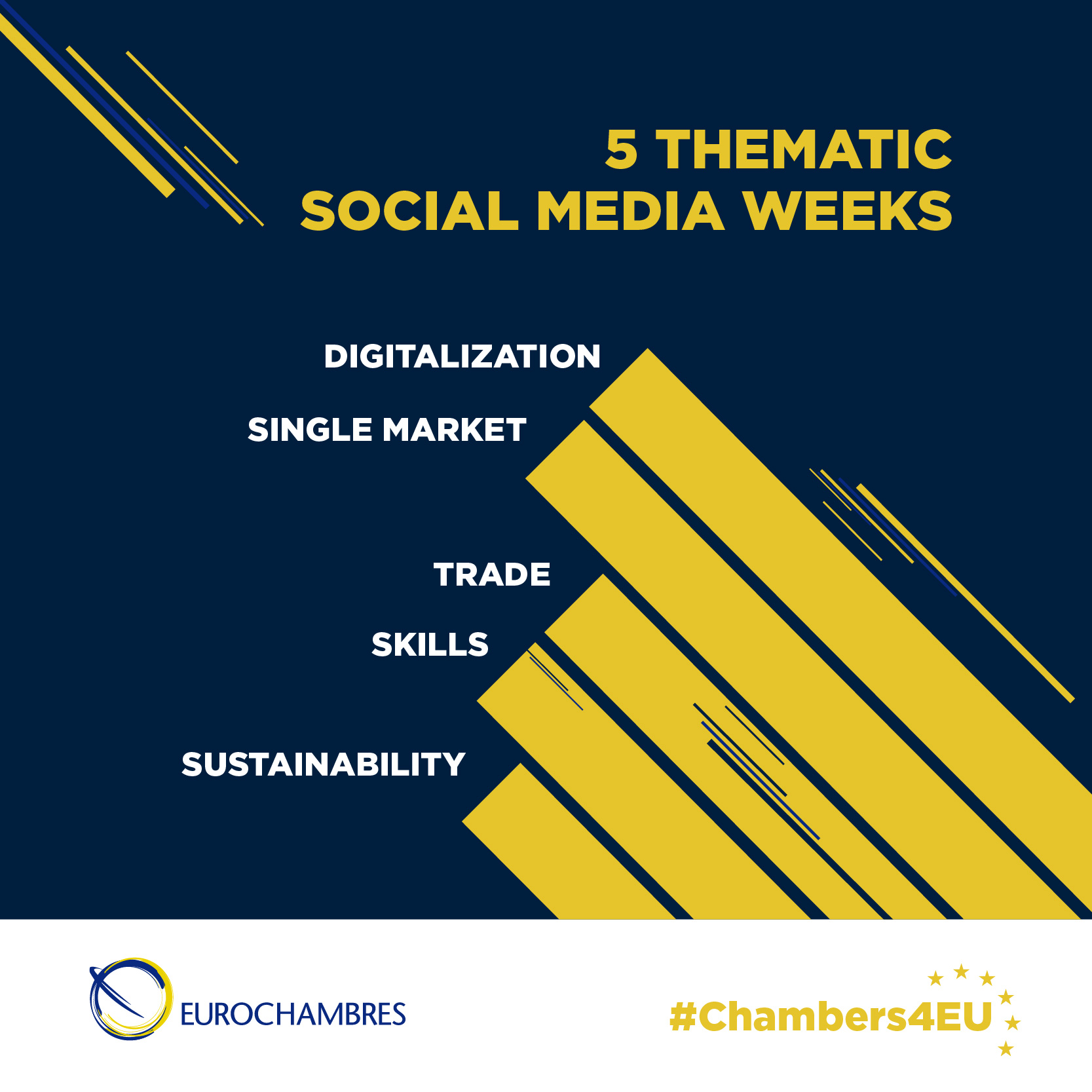 16 April: The Good, the Bad and the Ugly of the 2014-19 EU Term
An overview of the outgoing EU term from a business perspective
Download this document via: http://bit.ly/2UvyI93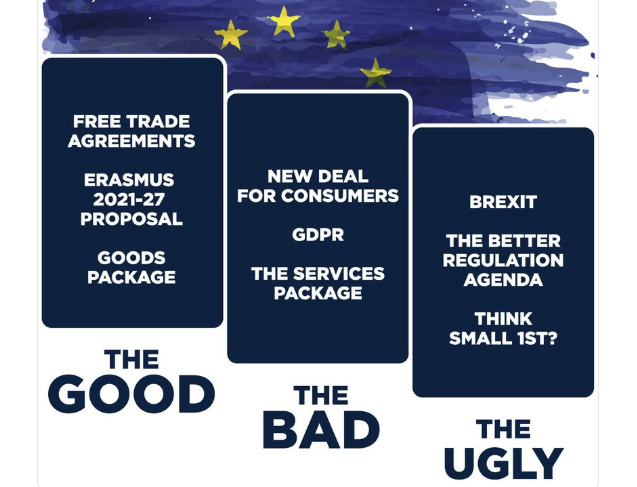 23-26 May 2019: EU elections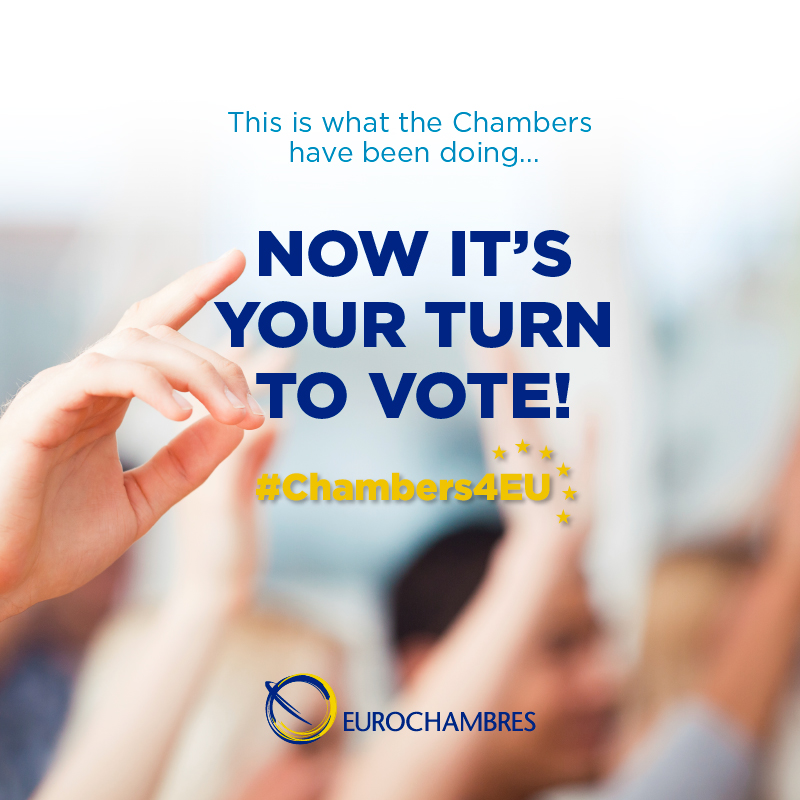 ---