The European Elections will be held in all EU Member States between the 23 and the 26 of May 2019; the precise day of elections is set by Member States.
Election results can be published only after the polls close in the Member State whose voters are the last to vote on Sunday 26 May 2019.

Voting is compulsory in only five Member States – Belgium, Bulgaria, Cyprus, Greece and Luxembourg – where the legal obligation to vote applies to both nationals and registered non-national EU citizens.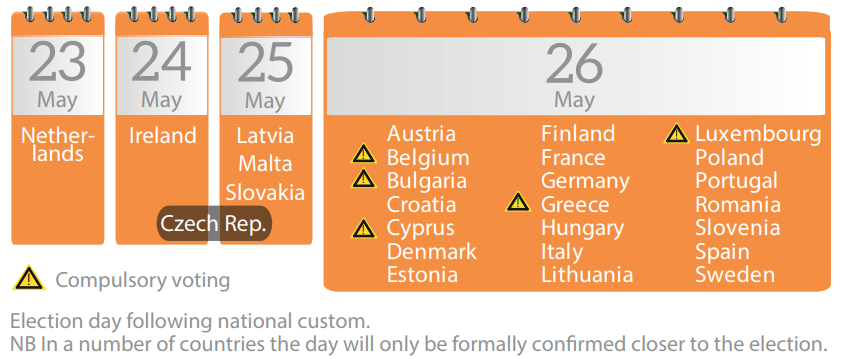 If you live in your home country, you can only vote for the EU candidates standing for election in your own country.
If you are registered and live in another EU country, you can:
Vote for candidates standing in your home country.
Check the table to verify where and how you can vote.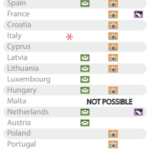 2. Participate in the election of your host country and vote for candidates standing in that country.
Citizens of the Union residing in a Member State of which they are not nationals have the right to vote in elections to the European Parliament in their state of residence, under the same conditions as nationals. However, the concept of residence still varies from one Member State to another.
You may need to register to vote with the national authorities in your host country before the election takes place. In some EU countries, you are registered automatically once you register your residence there.
If you need to register, check the registration deadlines in your host country well in advance as they vary from country to country.
You can only vote once at the European elections.
Your right to vote: registration deadlines and vote out of your country of origin
European Elections, coming up in 2019:

Eurobarometer 2018: Record support for EU

European elections: the Lead candidate process

What is the European Parliament?

How do MEPs represent me?

Your EU citizenship rights