The COVID-19 pandemic is the greatest crisis encountered since the EU project began. It is of course first and foremost a public health emergency, but the impact will reverberate across the continent's economy and society for many years to come.
Chambers of Commerce & Industry have never been closer to their business members than during this unprecedented downturn. That close relationship with millions of businesses across Europe will also be crucial during the recovery process over the months and years to come.
EUROCHAMBRES is enabling synergy across the Chamber network in their resolute efforts to support the business community. We are in close contact with the EU institutions to provide input on the impact of the crisis and to contribute to a coordinated, coherent economic recovery effort.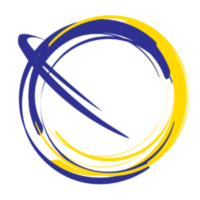 EUROCHAMBRES is closely following the economic effects of the coronavirus crisis. It keeps national Chambers, and therefore businesses, informed of what the EU institutions are doing to tackle this crisis, but also, in the opposite direction, it provides input from the national level to the EU Institutions on what businesses demand in response to the crisis.
General information:
Ben Butters: butters@eurochambres.eu
Roxana Dediu: dediu@eurochambres.eu
Press:
Karen Albuquerque: albuquerque@eurochambres.eu