27 October, 14:00 – 19:30
Brussels
13:30 – 14:00 | Registration of participants
14:00 – 14:30 | Opening session
Luc Frieden | President of Eurochambres
Christa Schweng | President of the European Economic and Social Committee
14:30 – 15:15 | Skills
Achieving competitive skillsets for the labour market 
The competitiveness of the European economy is heavily reliant on the labour market. Ensuring that the working population offers skills that correspond with the needs of employers is critical to the success of businesses.
As European industry faces exacerbated skills shortages, recent events and the impulsion of the twin transition have significant implications for structure of the economy, as well as the supply and demand of labour.
Two years after the European Skills Agenda was reintroduced, it is time to assess its impact on the recovery from covid and determine what needs to be done to face new challenges. During this time, European chambers and businesses have worked tirelessly to secure jobs and develop new solutions to better reflect the rapidly changing labour market needs. However, much work remains to be done to ensure that the EU economy's competitiveness improves through the provision of right skills. Our session's most important question will be how to make it happen. 
PANELISTS:
Ilana Cicurel | MEP, Member of the Committee on Culture and Education, European Parliament 
Manuela Geleng | Director for Jobs and Skills, Directorate-General for Employment, Social Affairs and Inclusion, European Commission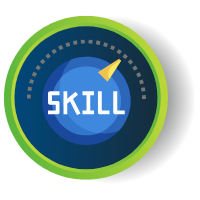 Key points to be addressed

Z

How can the EU institutions contribute to the supply of skills required by businesses to drive the green transition?

Z

What steps can be taken to elevate the status of apprentices and vocational education students?

Z

How can we build on the lessons learned from the European Year of Youth?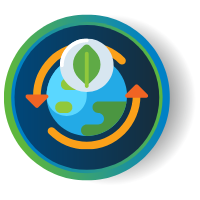 Key points to be addressed

Z

How can energy supplies be secured in the most efficient and sustainable way?

Z

How could the EU put businesses in the driving seat of Europe's energy transition journey?

Z

How can the right investments conditions be set in the context of the RePowerEU Plan?
15:15 – 16:00 | Resources
How to REPower businesses with more affordable, secure, and sustainable energy? 
Businesses require resources – financial, natural etc – in order to produce goods or deliver services. While these are all important, the current focus is on energy, access to affordable energy is currently of course the most pressing issue; already in late 2021, this was identified in the Eurochambres Economic Survey as the top concern among businesses, and the impact of Russia's invasion of Ukraine has subsequently led to new geopolitical and energy market realities. The EU has dramatically accelerated its clean energy transition, while also looking for solutions to increase energy independence. In response to these hardships, the European Commission presented the REPowerEU Plan and recently the save energy for a safe winter plan. The plans aim to save energy, rapidly reduce dependence on Russian fossil fuels, fast forward the green transition, and increase the resilience of the EU-wide energy system.  
To achieve these goals swiftly, drastic measures will be necessary, while at the same time, preserving the competitiveness and resilience of European businesses. A realistic and achievable approach to diversifying and phasing out dependence on Russian energy sources is needed. To offset the skyrocketing energy prices and prepare for further supply disruptions, European businesses require adequate financial compensation in the short term, as well as the right investments conditions for more renewable and low-carbon energy and fuels deployment in the longer term. 
Recently, as part of the REPowerEU Plan, the European Commission proposed targeted amendments to the Recovery and Resilience Facility Regulation, with a view to accelerating and deepening reforms and investments in the energy field across the EU. 
PANELISTS:
Siegfried Muresan | MEP, Vice-president of the European People's Party and Rapporteur on the implementation of the Resilience and Recovery Facility, European Parliament
Tomáš Prouza | Special Envoy for Czech Presidency, Ministry of Industry and Trade, Czech Republic
16:00 - 16:30 | Coffee break
16:30 – 17:15 | Markets
Trade integration in uncertain economic times 

The success of European businesses depends to a large degree on a further integration of the EU's single market, and on our ability to effectively leverage the strength of this unparalleled trade bloc globally. Cross-border and international market access are particularly important in enabling our businesses to scale up, as national borders limit growth potential. However, European single market integration has been stalling lately, and strong protectionist forces are also making life difficult for our businesses in foreign markets.
Against the backdrop of sluggish economic growth, not only in Europe but worldwide, this trend is worrying. The best guarantee for future prosperity therefore is for the EU to further integrate internally, and remain open to businesses, while at the same time ensuring that its consumers are not flooded with products and services that fail to comply with our standards and requirements. In this session we will explore the threats and opportunities for a further integration of markets, both internally and externally from a European perspective. 
PANELISTS:
Hubert Gambs | Deputy Director-General of the Directorate-General for Internal Market, Industry, Entrepreneurship and SMEs, European Commission
Anna-Michelle Asimakopoulou | MEP, Vice-Chair of the Committee on International Trade, European Parliament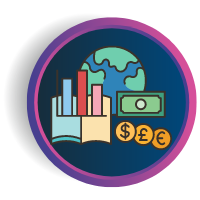 Key points to be addressed

Z

How has enthusiasm for free trade waned over the years and if so, how has this affected policy-making?

Z

Do factors such as covid, Brexit, the war in Ukraine, recession fears, high inflation have a impact on the EU's ability to open up to foreign markets?

Z

Is industrial policy at odds with an ambitious free trade agenda?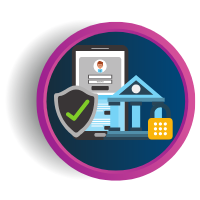 Key points to be addressed

Z

How can the the EU ensure that proposed legislation achieves benefits without adding unnecessary regulatory burden?

Z

How can we improve the comprehensiveness and coherence of ex ante and ex post assessments?

Z

How can we increase the appropriate scrutiny of EU policy formulation to ensure that measures are not more burdensome than necessary?
17:15 – 18:00 | Compliance
Strengthening the EU through better regulation 
Businesses are under enormous pressure at the moment from the compound impact of the pandemic and the ongoing war in Ukraine. This context renders the aims of better regulation – to delivering the EU's policy objectives in an efficient and effective manner – even more important than ever, especially given the ambitious 2019-24 EU agenda.
Better regulation relies on transparency, accountability and cooperation, not only between EU institutions, but also with business representatives and civil society. Companies, entrepreneurs and citizens expect that EU laws are well drafted, coherent and fit for purpose, also focussing on mitigating unnecessary administrative and regulatory burdens. In order for the Single Market to achieve its full potential, stakeholders expect the EU to focus its efforts in making EU laws simpler, more targeted and easier to comply with. 
PANELISTS:
Mary Veronica Tovsak Pleterski | Director for Enforcement, Directorate-General for Internal Market, Industry, Entrepreneurship and SMEs, European Commission
Andrea Renda | Senior Research Fellow and Head of Global Governance, Regulation, Innovation and the Digital Economy, CEPS
18:00 – 19:30| Wrap-up closing & cocktail