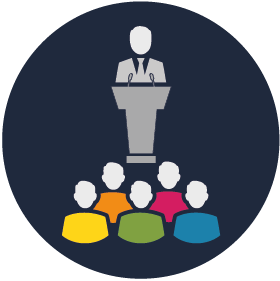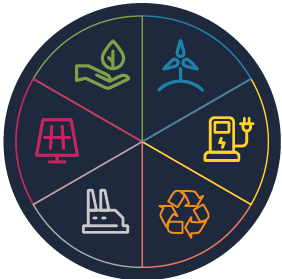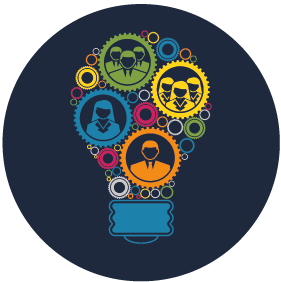 10.00 - 11.15 | An Entrepreneurial Future of Europe - opening high level panel
The COVID19 crisis has reinforced the value of a collective European approach to key issues. As such, the Conference on the Future of Europe comes at an important juncture as we manage the legacy of the pandemic and pursue a swift and sustainable revival. The EU should offer real solutions for our citizens. From the perspective of chambers, the EU must also chart a path for an entrepreneurial, innovative Europe that can be globally competitive and influential.
Chambers are ready and willing to contribute to Conference on the Future of Europe discussions and to provide concrete ideas about the Europe our 20 million business members want.
Key points to be addressed:
What kind of EU do entrepreneurs want and need?
How can we ensure that Europe is an attractive place to start, run and grow a business, whether a start-up or an established company?
Moderator: Ben Butters, CEO of EUROCHAMBRES
Panelists:
Pierre-Emmanuel Casanova, Co-founder & CEO, Hysilabs
Dita Charanzová, Vice President of the European Parliament
Christa Schweng, President of the European Economic & Social Committee
Colin Scicluna, Head of Cabinet of Vice-President Dubravka Šuica, European Commission 
Christoph Leitl, President of EUROCHAMBRES


11.15 - 12.30 | Making businesses fit for 55
Policy-makers, businesses and society at large all agree on the importance of pursuing the renewed climate and energy targets, on the critical role of businesses in this transition, and on the need to use the recovery appropriately. The target of reducing emissions by 55% by 2030 will have a significant impact on our economy.
The energy sector will be critical in getting there, both in terms of decarbonisation and ensuring reliable supply. This session will focus on what is required to achieve the energy transition, what role businesses can and must play, and what resources or framework conditions they need in order to do so. The session will thus cover, among other issues, the fitfor55 package's energy-related files, such as the Renewable Energy Directive, the Energy Efficiency Directive, and other energy and infrastructure-related files.
Key points to be addressed:
What framework conditions are needed in order to make for a smooth and timely energy transition?
What is the role of businesses in the energy transition and how can it be optimally fulfilled?
How can we ensure the necessary amount of renewable energy at affordable prices for businesses and reliability in the short-/medium- and long-term?
Moderator: Stefanie Sieberer, Policy Advisor, EUROCHAMBRES
Panelists:
Hildegard Bentele, Member of the Committee on Industry, Research and Energy, European Parliament
Vladimir Dlouhý, President of the Czech Chamber of Commerce
Annika Hedberg, Head of the Sustainable Prosperity for Europe Programme and Senior Policy Analyst, European Policy Centre
Stina Soewarta, Policy adviser, Interinstitutional and Member States, DG ENER, European Commission
14.15 – 15.30 | A resilient labour market for a reviving economy
With short-term work schemes and other employment protection measures introduced during the pandemic being phased out as the economy reopens, it is more important than ever to consider the supply and demand of skills and jobs.
The discussion will centre on skills supply in relation to the recovery and how to address new labour market trends. European measures can make an important contribution if effectively coordinated and combined with national employment, education and training strategies.
Key points to be addressed:
The implications of the pandemic on Europe's labour supply and demand
New trends in skills supply and how to address them
Delivering on the 2021 Porto Social Summit commitment of 60 percent of adults enrolled in training each year
Moderator: Adam Gajek, Policy Advisor, EUROCHAMBRES
Panelists:
Lucia Ďuriš Nicholsonová, Chair of the Committee on Employment and Social Affairs, European Parliament 
Stefano Mallia, President of the Employers' group, European Economic and Social Committee
Chiara Riondino, Head of Unit for vocational education and training, DG EMPL, European Commission
Aigars Rostovskis, President of the Latvian Chamber of Commerce and Industry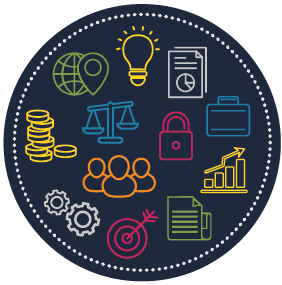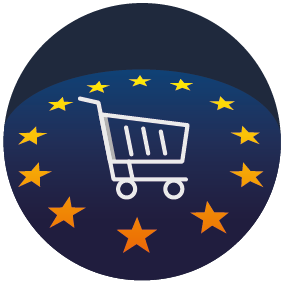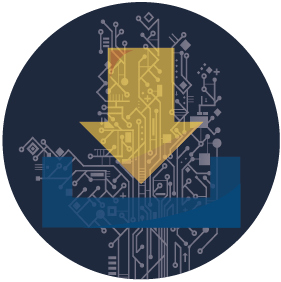 10.00 - 11.15 | Corporate due diligence: opportunities and challenges for SMEs
The EU is established as a driver of international progress in terms of corporate social responsibility and Europe's business community is proactive in the use of environmental, social and governance criteria to measure performance.
This process has gained greater significance in relation to the EU Green Deal. The business sector can positively contribute to the transition to a sustainable economic system if the right framework conditions are in place.
This session will bring together policy makers and stakeholders to reflect on the opportunities and challenges of fostering sustainable corporate governance through the redefinition of corporate duties and increasing due diligence across the supply chain.
Key points to be addressed:
Role of businesses in the pursuit of a sustainable economic system.
Clarity and proportionality of SMEs' responsibilities when it comes to implementing due diligence and reporting systems.
Stronger involvement of stakeholders in support of SMEs e.g. governments, trade unions, NGOs.
Moderator: Frederico Martins, Policy Advisor, EUROCHAMBRES
Panelists:
Wolfgang Grenke, Vice-President, EUROCHAMBRES
Mathilde Mesnard, Deputy Director of the Directorate for Financial and Enterprise Affairs, OECD
Adrián Vázquez Lázara, Chair of the Committee on Legal Affairs, European Parliament
Anna Athanasopoulou, Head of Unit Proximity, Social Economy, Creative Industries, DG GROW, European Commission 

11.15 - 12.30 | A dynamic single market for an economic revival
Single Market integration has stalled in recent years, a trend that pre-existed the pandemic, but which was certainly exacerbated by the reintroduction of many barriers to free movement for sanitary reasons over the last 18 months. This has underlined how integral the single market has become to Europe's economy and indeed Europeans' lives, particularly businesses that rely on markets beyond their own country and are increasingly involved in complex international supply chains.
Key points to be addressed:
How to tackle the need for further integration of the single market in the Council?
Are the tools proposed in March 2020 and in the updated Industrial Strategy satisfactory?
How will the anticipated Single Market emergency instrument contribute?
Moderator: Erwan Bertrand,  Head of Single Market Policy, EUROCHAMBRES
Panelists:
Brando Benifei, Member of the Committee on the Internal Market and Consumer Protection, European Parliament 
Juho Romakkaniemi, CEO of the Finnish Chamber of Commerce
Nathalie Siccard, Director, PATROBA Family Bakers
Outi Slotboom, Director for Strategy and Economic Analysis, DG GROW, European Commission
14.15 – 15.30 | Artificial Intelligence as a driver of the recovery
Artificial Intelligence (AI) is perceived by some as a technology for internet giants and big tech companies. However, AI is relevant to all businesses and has much wider implications, prompting a proactive approach from policy-makers.
In the context of the proposed EU AI legislative framework and flanking support measures, this session will consider the huge potential of AI as a driver of Europe's economic recovery, also in helping smaller businesses get ahead and stay ahead of their competitors.
Key points to be addressed:
How to ensure enabling conditions for the uptake of AI by European businesses?
How can SMEs specifically acquire support to deploy AI?
What are the financing challenges and how will they be addressed?
Moderator: Lina  Konstantinopoulou,  Policy Director, EUROCHAMBRES
Panelists:
Maria Lundqvist, Innovation Finance Advisor, European Investment Bank
Eva Kaili, Member of the Committee on Industry, Research and Energy & Chair of the EU40 MEP group, European Parliament
Alessio Misuri, Head of Innovation Department, Dintec scrl / Unioncamere
Anne-Marie Sassen, Acting Head of Unit Digital Transformation of Industrial Ecosystems, DG CNECT, European Commission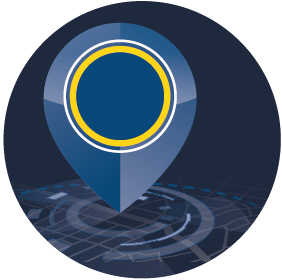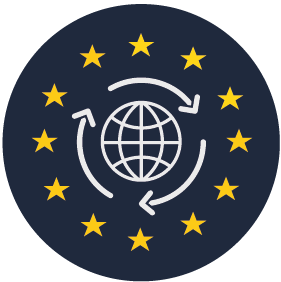 10.00 – 11.15 | Key factors for recovery in the Western Balkans, Turkey and the Eastern Partnership countries
In addition to the €672 billion recovery and resilience fund for member states, the EU is also actively supporting the post-covid recovery in the Western Balkans, in Turkey and in the Eastern Partnership countries. In all of these countries, chamber partnerships play a decisive role in establishing economic ties and exchanging knowledge.
We will showcase how the recovery process is facilitated by such chamber partnerships in the Western Balkans, Turkey and Georgia and consider future developments to drive the recovery.
Key points to be addressed:
What is the economic outlook for the Western Balkans, Turkey and Georgia?
What support schemes did the EU / EIB set up for the Western Balkans, Turkey and Georgia?
What concrete projects / new cooperation is currently launched in the Western Balkans, Turkey and Georgia?
Moderator: Christoph Riedmann,  Policy Advisor for Neighbourhood and Enlargement, EUROCHAMBRES
Panelists:
Mathieu Bousquet, Head of Unit, An economy that works for people, green, digital and connected, DG NEAR, European Commission
Matteo Rivellini, Head of Division responsible for EIB operations in Slovenia, Croatia and the Western Balkans, European Investment Bank
Marko Cadez, President of the Western Balkan 6 Chamber Investment Forum
Rifat Hisarcıklıoğlu, President of Union of Chambers and Commodity Exchanges of Turkey 
Giorgi Pertaia, President of Georgian Chamber of Commerce and Industry 
11.15 – 12. 30 | A competitive Europe for a global recovery
Global trade has proven to be a crucial driver for our economic recovery and will continue to play a crucial role for a post-COVID-19 business environment that is increasingly shaped by digitalization and sustainability. Europe's capacity to capitalize on international opportunities will depend on maintaining the strong EU trade policy that has underpinned Europe's economic competitiveness for decades, while addressing ever more pressing global issues in a fast changing and often volatile environment.
At the same time, and with a record number of trade agreements in place, how will the EU trade strategy meet the pressing needs of SMEs to reconnect with the world post COVID, while maximizing the economic potential at home?
Key points to be addressed:
What is the role of trade in making our economies more resilient, as well as securing an international level playing field post COVID? And how can trade empower SMEs for an inclusive recovery?

How to manage the green and digital transitions while increasing our competitiveness abroad?

WTO reform: what must change for the WTO to deliver more and better for business

The transatlantic alliance in a fast-changing world
Moderator: Dominic Boucsein, Head of International Trade and Foreign Policy, EUROCHAMBRES
Panelists:
Anna-Michelle Asimakopoulou, Vice-Chair of the Committee on International Trade, European Parliament 
John Denton, Secretary General, International Chamber of Commerce
Denis Redonnet, Deputy Director-General DG TRADE, European Commission
Ian Talbot, Chief Executive of Chambers Ireland