Anna-Michelle Asimakopoulou
Vice-Chair of the Committee on International Trade, European Parliament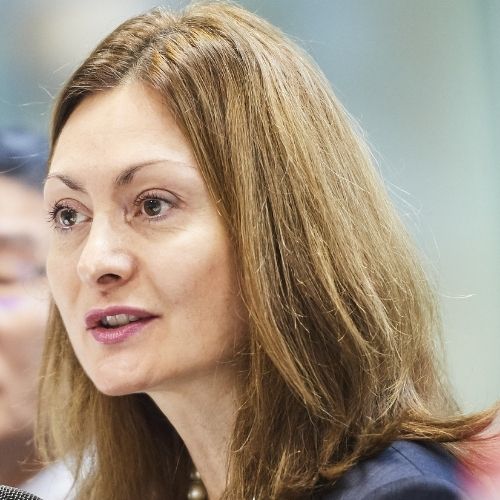 Anna Athanasopoulou
Head of Unit Proximity, Social Economy, Creative Industries, DG GROW, European Commission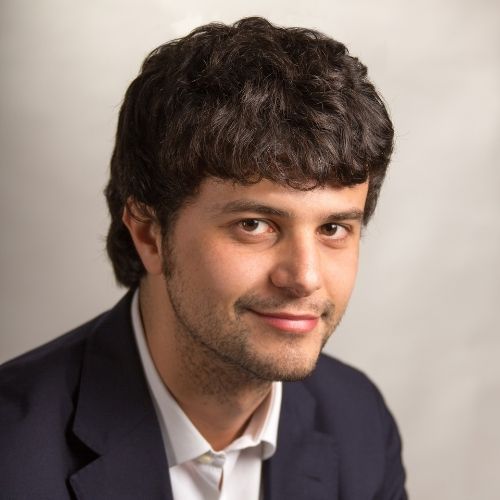 Brando Benifei
Member of the Committee on the Internal Market and Consumer Protection, European Parliament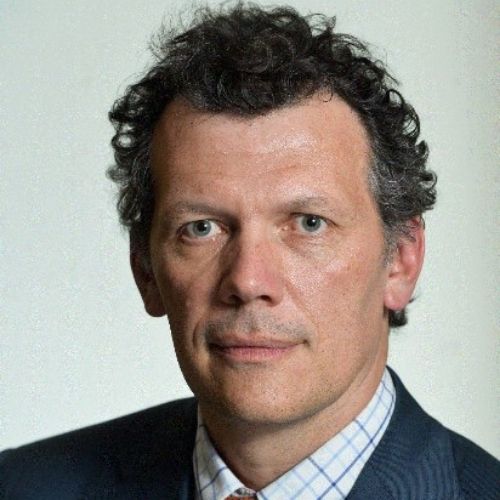 Mathieu Bousquet
Head of Unit, An economy that works for people, green, digital and connected, DG NEAR, European Commission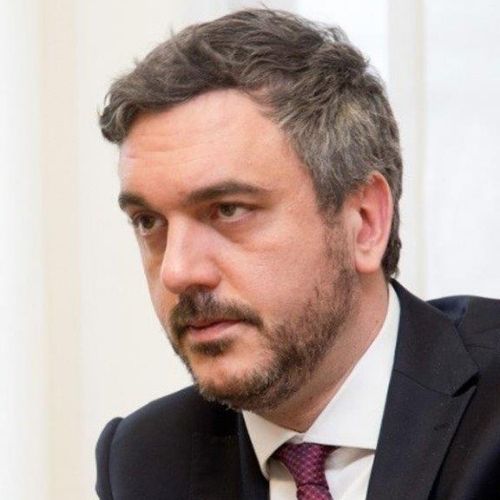 Marko Čadež
President of the Chamber of Commerce and Industry of Serbia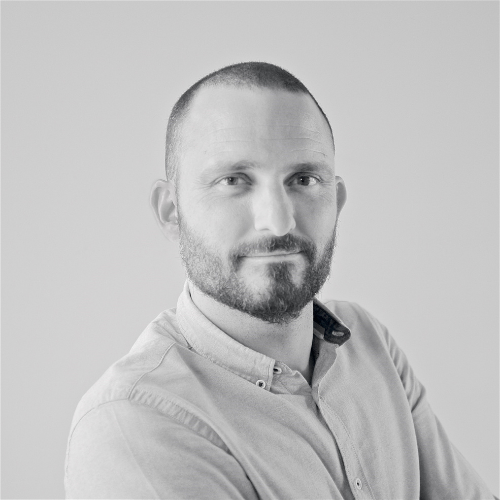 Pierre-Emmanuel Casanova
Co-founder & CEO, Hysilabs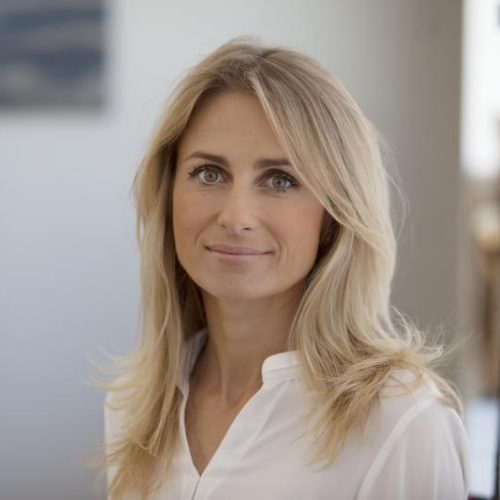 Dita Charanzová
Vice President of the European Parliament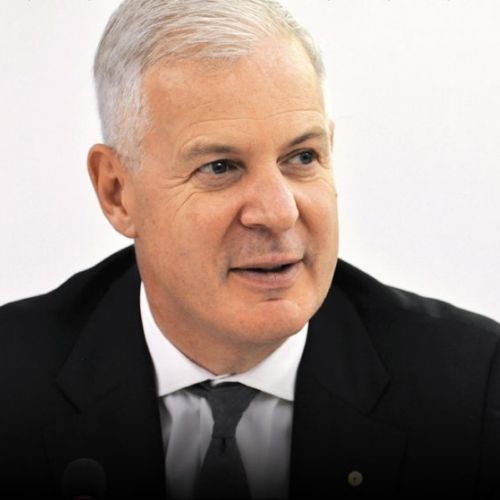 John Denton
Secretary General, International Chamber of Commerce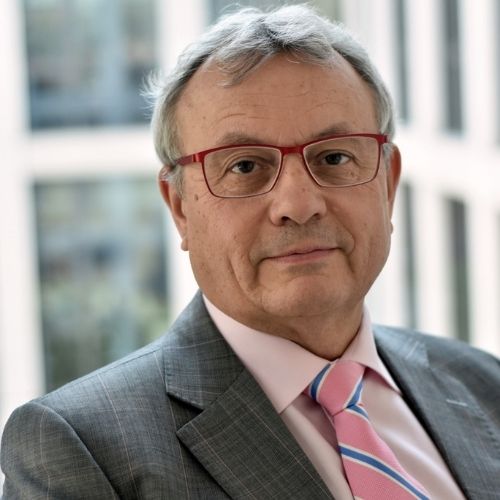 Vladimír Dlouhý
President of the Czech Chamber of Commerce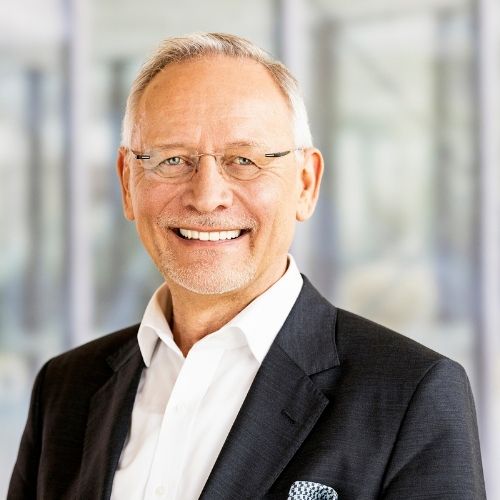 Wolfgang Grenke
Vice-President of EUROCHAMBRES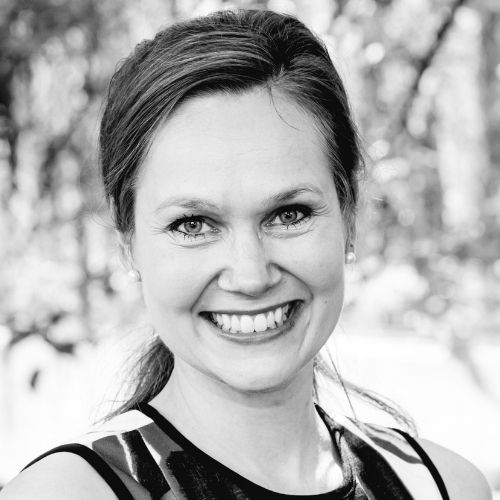 Annika Hedberg
Head of the Sustainable Prosperity for Europe Programme and Senior Policy Analyst, European Policy Centre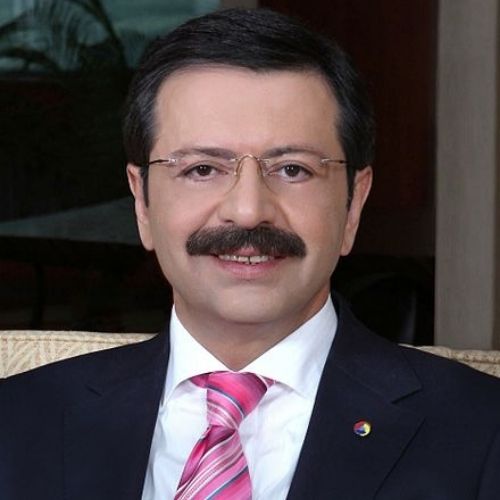 Rifat Hisarcıklıoğlu
President of the Union of Chambers and Commodity Exchanges of Turkey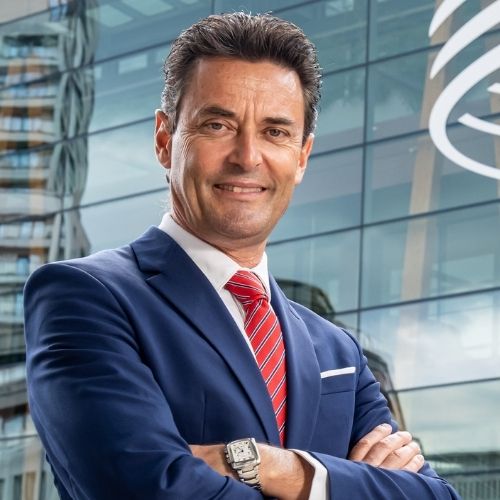 Stefano Mallia
President of the Employers' group, European Economic and Social Committee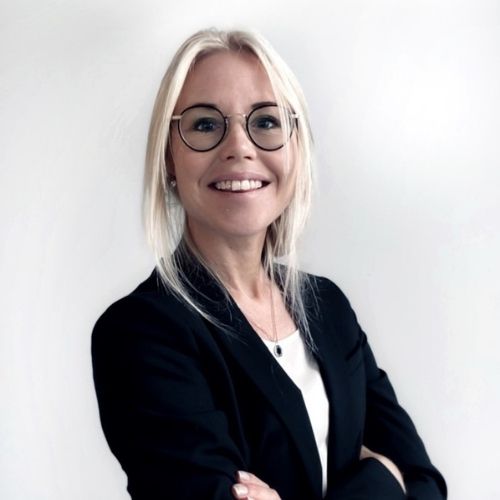 Maria Lundqvist
Innovation Finance Advisor, European Investment Bank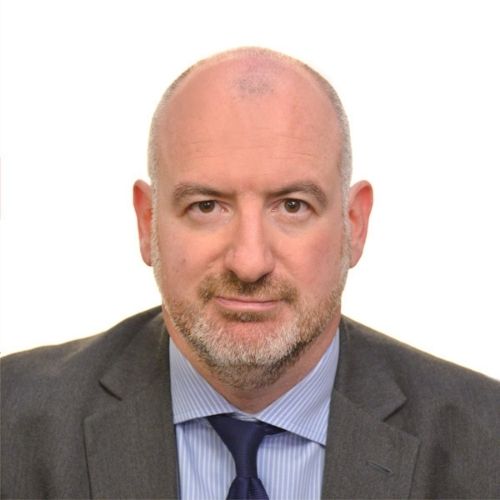 Denis Redonnet
Deputy Director General and Chief Trade Enforcement Officer, DG TRADE, European Commission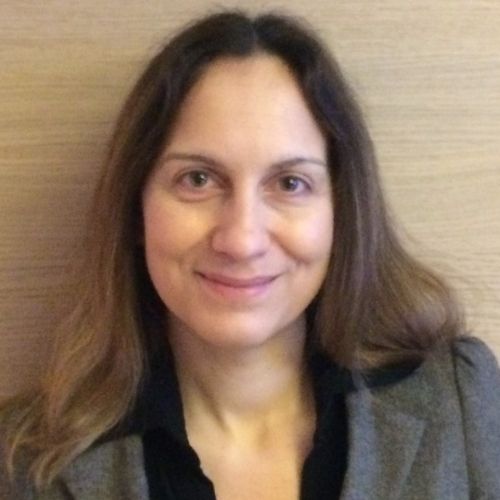 Chiara Riondino
Head of Unit for vocational education and training, DG EMPL, European Commission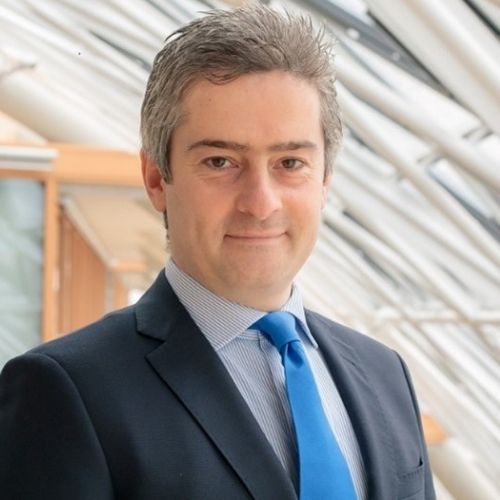 Matteo Rivellini
Head of Division responsible for EIB operations in Slovenia, Croatia and the Western Balkans, European Investment Bank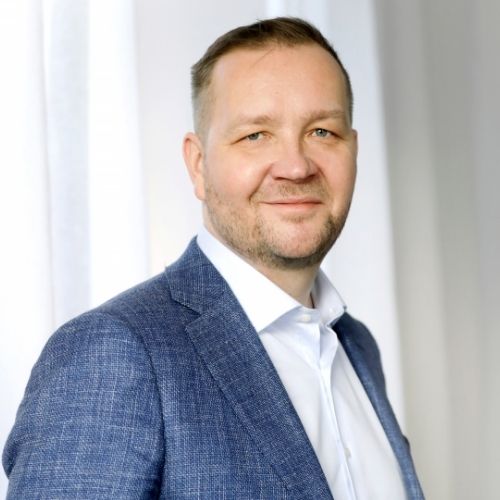 Juho Romakkaniemi
CEO of the Finnish Chamber of Commerce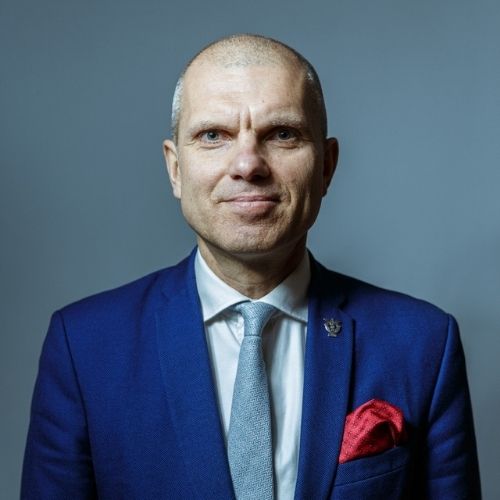 Aigars Rostovskis
President of the Latvian Chamber of Commerce and Industry
Christa Schweng
President of the European Economic & Social Committee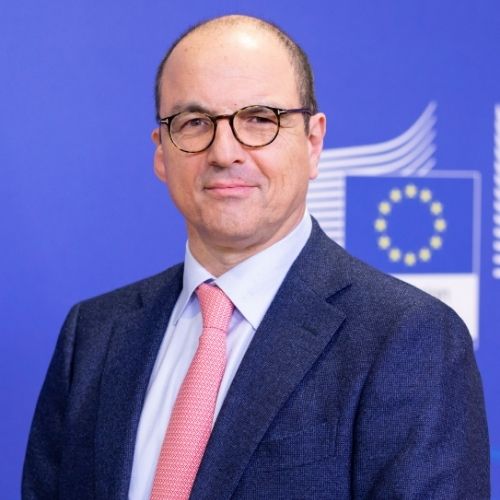 Colin Scicluna
Head of Cabinet of Vice-President Dubravka Šuica, European Commission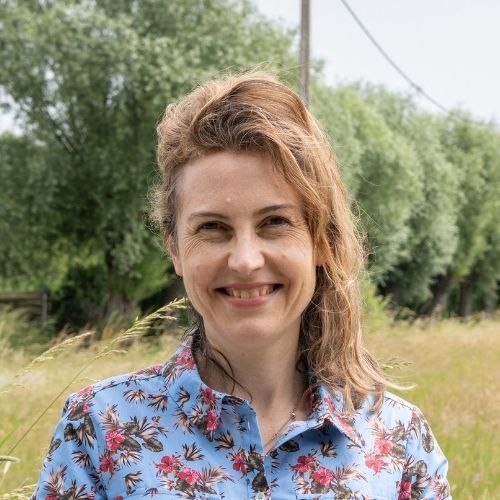 Nathalie Siccard
Director, PATROBA Family Bakers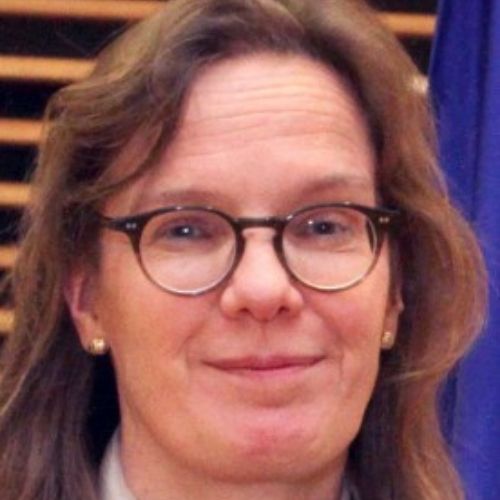 Outi Slotboom
Director for Strategy and Economic Analysis, DG GROW, European Commission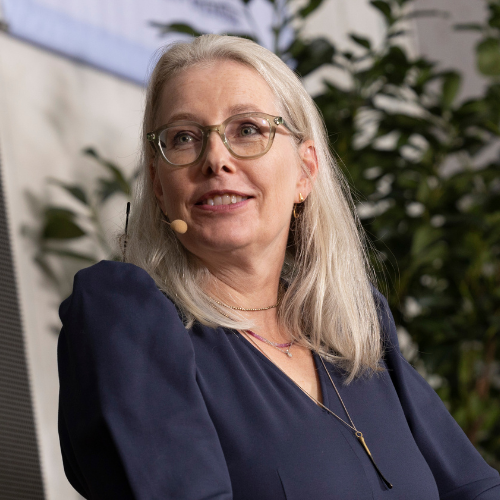 Stina Soewarta
Policy adviser, Interinstitutional and Member States, DG ENER, European Commission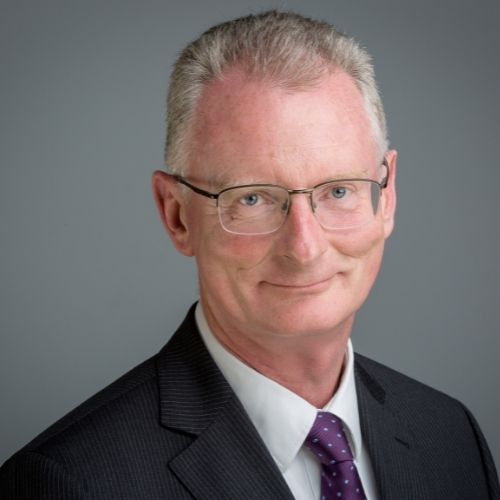 Ian Talbot 
Chief Executive of Chambers Ireland
Maria Lundqvist is a Finance Advisor at the Innovation Finance Advisory at the European Investment Bank (EIB). Her area of expertise is within innovation, the digital economy and emerging disruptive technologies, with a particular focus on deep tech, AI, blockchain and quantum technologies. Maria is one of the authors of the recently launched EIB AI and Blockchain access to finance study and is currently dedicated to advancing the twin-transition of digital and green.
Previously, she worked as an Economist at the EIB's technical department, analysing and assessing innovative investment projects within technologically advanced sectors. Prior to that, she worked at the EIB's Economics Department, focusing on innovation policy and strategy. Before joining the EIB, she was as a Business Analyst in Switzerland.
Maria holds a Master degree in Economics from Lund University, Sweden. Outside of work, she loves the mountains and outdoor activities, sports in general, and cross-country skiing and bikram yoga in particular. Travels and adventures are a big part of her life.
LinkedIn: Maria Lundqvist | LinkedIn
Twitter: @LundqvistMaria) | Twitter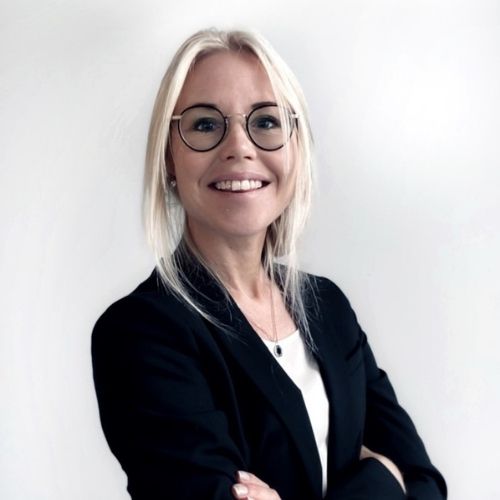 Mathieu Bousquet is Head of Unit of the thematic Unit A3 "An economy that works for people, green, digital and connected." 
He is responsible for the coordination and provision of thematic expertise and support to all geographical and horizontal Units in DG NEAR in the areas of economic development (including macroeconomics, trade, competitiveness, private sector development, human capital development and health), and connectivity (including environment and climate change, energy, transport and digital). He has been leading up to recently the unit in charge of Georgia, Moldova and regional programmes in the field of governance, economy and digital.
Mathieu has experience in many East-European, African and Asian countries where he managed development assistance, including several programmes on private sector development. He holds a Msc of Agronomic sciences and a Msc of Water Engineering.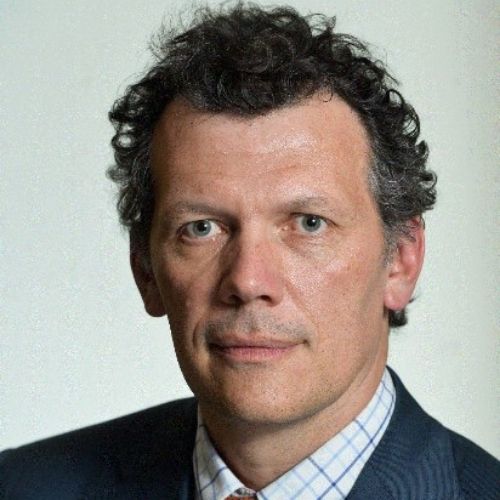 Brando Benifei, European Federalist, is one of the youngest MEPs, currently serving his second term, and is from La Spezia, Italy. His main fields of legislative work in the EP are Internal Market and Consumer Protection, Artificial Intelligence, Employment and Social Affairs, Legal Affairs and Constitutional Affairs.
He has recently been appointed Rapporteur for the Artificial Intelligence Act. He has been Rapporteur for the Single Market Programme and shadow Rapporteur for the European Social Fund Plus.
In the past term, among his work in the Committee on Employment and Social Affairs, he was also responsible for the European Solidarity Corps and for key reports on the social inclusion and integration of refugees into the EU labour market, as well as youth employment policy such as the Youth Guarantee and the Youth Employment Initiative. In Foreign Affairs, he was Rapporteur on Post-Arab Spring in the MENA region. He is Chair of the Spinelli Group. In the past term he has been co-chair of the Youth Intergroup and vice-chair of the Disability Intergroup.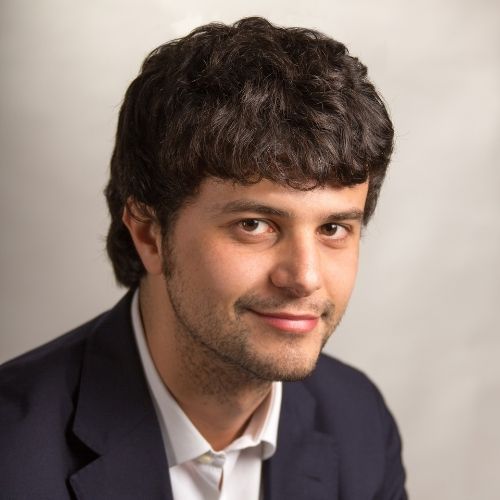 Stina Soewarta is currently a policy advisor on matters related to sustainable energy, including international aspects.
Until September, she headed the Commission's representation in Copenhagen, and has worked on energy, environment and development matters both at cabinet and services' level in the European Commission.
She has worked in the  European Parliament, and was also a Danish diplomat with posts both in Copenhagen and Brussels.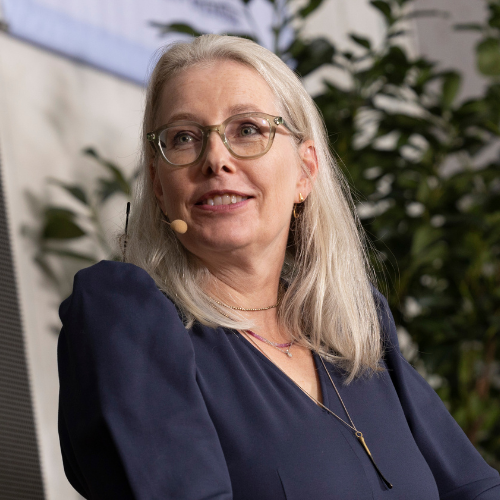 As a 2nd generation and active family-member of family-owned industrial bakery Patroba Family Bakers, Nathalie Siccard has both an operational and strategic role.
Being a certified member of the Board of Directors, she contributed to its further professionalization.
On a daily basis, she is responsible for Strategic Sourcing & Investments and the strategy Implementation at Patroba. In this role, she is balancing the strengths and agility of an entrepreneurial mindset with the methodologies of her experience at multinationals   –  strong innovation focus, value-driven and result-oriented management style. 
Nathalie attended Sr Executive Education programs on Negotiation, Leadership and Crisis Management.
In her free time, she enjoys reading, cooking, spending time with her family.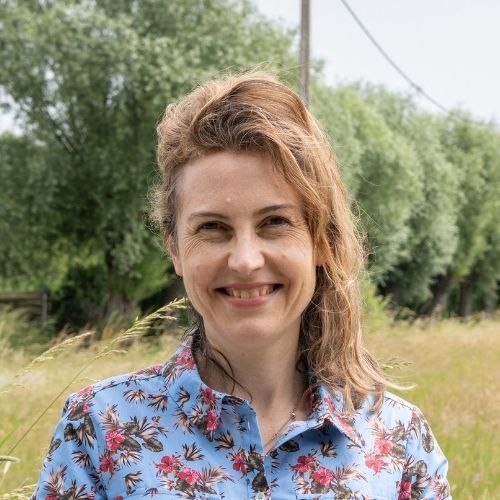 Christa Schweng was elected President of the European Economic and Social Committee (EESC) in October 2020. She has been an EESC member for 22 years, working as rapporteur for several opinions.
She is the outgoing president of the EESC's Section for Employment, Social Affairs and Citizenship and chaired the Labour Market Observatory from 2013 to 2015.
Ms Schweng gained deep expertise in social and employment issues, working as an advisor both at EU level and in her native Austria. Outside the EESC, she works for the Austrian Federal Economic Chamber.
She has been a member of the Advisory Committee on Safety and Health at Work since 1995 and has held every three years the rotating presidency of the Board of the European Agency for Safety and Health at Work since 2001. She chaired the SMEunited Social Affairs Committee between 2001 and 2009.
Christa Schweng holds a master's degree in law from the University of Vienna.
Dr. Colin Scicluna joined the Ministry of Foreign Affairs of Malta in 1994 and has been posted to Brussels, Dublin, Helsinki and the United Nations in New York. He has also served in the EU Negotiations Secretariat in the Office of the Prime Minister (2000-03), the Policy Unit of the High Representative for the Common Foreign and Security Policy, Javier Solana (2006-10) and the European External Action Service (2011-12). He was appointed Ambassador of Malta to Austria, Hungary, Slovakia and Kosovo, as well as Permanent Representative to the OSCE and the multilateral bodies in Vienna, from 1 February 2012.
On 1 September 2013, he was appointed Middle East and North Africa Adviser in the Cabinet of the EU High Representative for CFSP and Vice President of the European Commission, Catherine Ashton. From 1 November 2014 until 31 December 2016, he served as Adviser on the Southern Neighbourhood of the EU in the Cabinet of the Commissioner for the European Neighbourhood Policy and Enlargement Negotiations, Johannes Hahn.
On 1 January 2017, High Representative Federica Mogherini appointed him Director and Deputy Managing Director for the Middle East, North Africa and Gulf region in the European External Action Service.
On 1 December 2019, he was appointed Head of Cabinet to the Vice President of the European Commission responsible for Democracy and Demography, Dubravka Šuica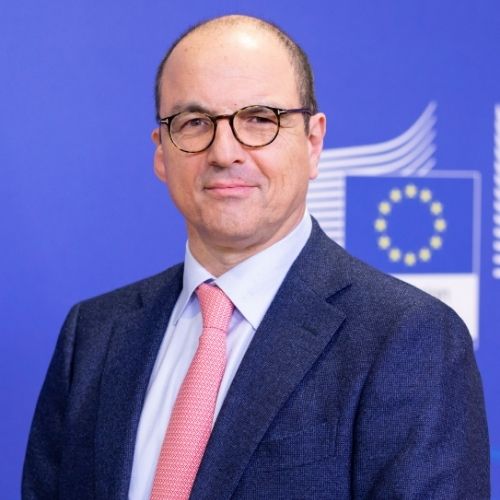 Anna-Michelle Asimakopoulou is an economist, lawyer and Greek Member of the European Parliament with the European People's Party.
She is the Vice-Chair of the Committee on International Trade (INTA), Member of the Special Committee on Artificial Intelligence in a Digital Age (AIDA), Member of the Committee on the Internal Market and Consumer Protection (IMCO), Member of the Committee on Development (DEVE), Member of the Committee on Foreign Affairs (AFET) and participates in the Commission for the Future of Science and Technology (STOA).
Outi Slotboom is Director for Strategy and Economic Analysis in the Directorate General for Internal Market, Industry, Entrepreneurship and SMEs of the European Commission. Her Directorate is in charge of the strategy for EU industry policy and the Single Market, small and medium-sized enterprises and entrepreneurship, the international aspects of industry policy, as well as economic analysis underpinning these policies.
She previously worked on policy coordination and country analysis in the DG for Economic and Financial Affairs and on competitiveness analysis in the DG for Enterprise and Industry.
Prior to joining the European Commission, she worked on economic forecasts and policy in the Finnish Ministry of Finance. She studied economics in Turku and in Bruges.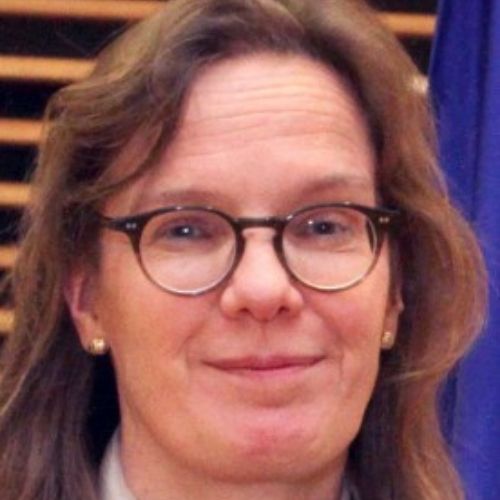 Head of innovation department of Dintec scrl, the in-house company of Unioncamere, Alessio Misuri is strongly committed to the development of digital assessment models and support systems for business orientation through artificial intelligence technologies.  
He is head of the unit coordinating the PID (Punti impresa digitale) network: the network of Chambers of commerce to guide SMEs towards digital transformation and 4.0 technologies.  
He is member of the OCSE Italian working group "Incentivising Business Investment in Skills" .  
He was a steering committee member of the Italian cluster on Industry 4.0 "Fabbrica intelligente". 
He was founder of high tech start-up, President of the Alumni of the Innovation Management Master of Sant'Anna School of Pisa and Physicist in the laser-Plasma interaction team at Berkeley national Laboratory (US).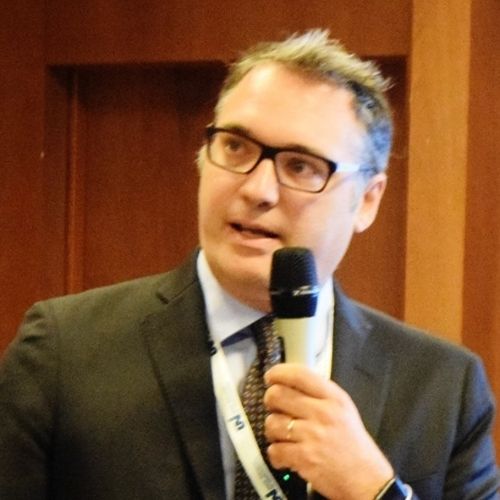 Giorgi Pertaia is the elected President of Georgian Chamber of Commerce and Industry. 
Mr. Pertaia was the first Business Ombudsmen of Georgia, former Director of Investment Agency and Chief Adviser of the Prime Minister of Georgia. For almost two decades he has been a mediator between the Government and the Business, supporting international trade and investment attraction in Georgia.
Mr. Pertaia is a member of Board of Directors of EUROCHAMBERS.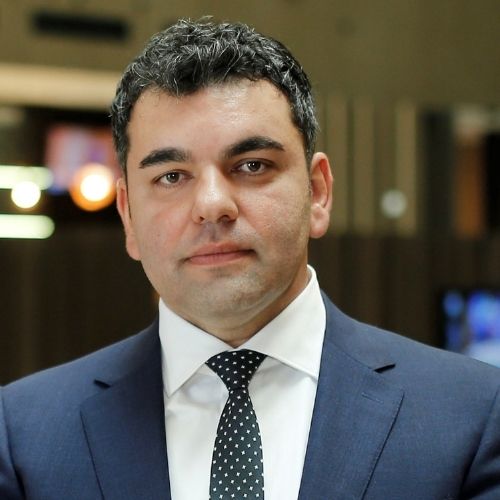 Anna Athanasopoulou is Head of Unit, 'Proximity, Social Economy and Creative Industries', at the European Commission.
An EU official since 2002, she has held different positions at services and Cabinet-level, relating to tourism and textiles, culture and creative industries, and external relations.
Before joining the EU civil service, Anna worked as Adviser to two Ministers of Culture in Greece and as Director of Programme Planning for the Athens 2004 Cultural Olympiad. In parallel, she lectured on the History of Art and Cultural Management. Anna studied Archaeology and specialised in the History of Art, where she holds an M.A. and a PhD.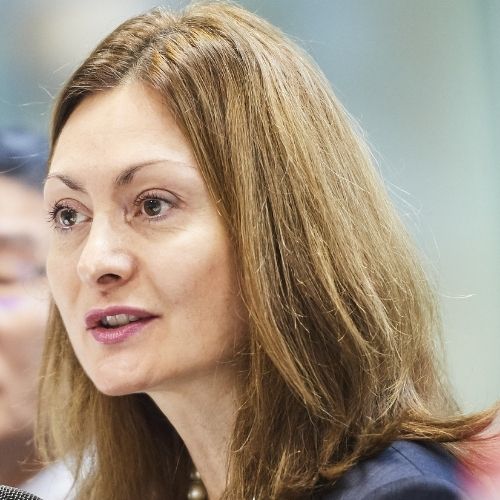 Wolfgang Grenke is President of the Karlsruhe Chamber of Commerce and Industry, President of the Central Organisation of the Baden-Wuerttemberg Chambers of Commerce and Industry (BWIHK) and Board Member of the Association of German Chambers of Commerce and Industry (DIHK).
As Vice-President of EUROCHAMBRES and Co-Chair of its SME & Economic Policy Committee, Wolfgang Grenke is actively involved in policy making. Having founded GRENKE AG in Baden-Baden in 1978, he was CEO, Deputy Chairman of the Supervisory Board GRENKE AG until 2021 and is now CEO of Grenke Beteiligung GmbH & Co. KG. Wolfgang Grenke supports several local associations and projects in his region. He is a firm supporter of the dual education degree course system in Germany and of an innovative and competitive Single Market in Europe.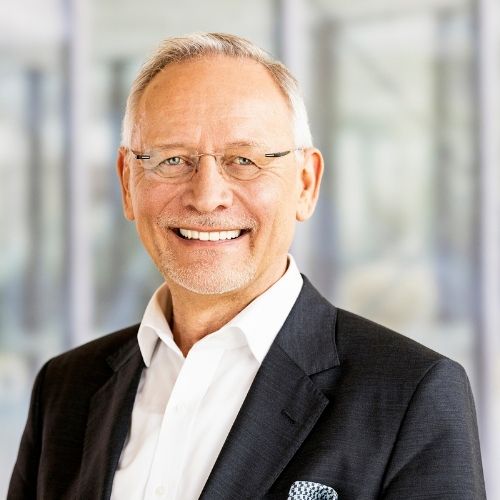 Pierre-Emmanuel Casanova co-founded HySiLabs – HSL Solutions in 2015 with Vincent Lome.
Graduated with a dual master's degree in sustainable development and innovation management from North Carolina State University (USA) & IAE Aix en Provence (France) he acquired solid business and management skills. During its several experiences in different European companies he developed a strong expertise in bringing new technologies to the market.
He is now managing HySiLabs'growth by establishing a strong industrial network and sets strategic partnerships. This enables to get feedbacks from future clients in order to fine-tuning HySiLabs solutions to fit perfectly with their needs and requirements.
As Hydrogen storage and transport remain major challenges to switch to the hydrogen economy, HySiLabs's mission is to enable massive hydrogen logistics with Hydrosil, HySiLabs's unique liquid hydrogen carrier.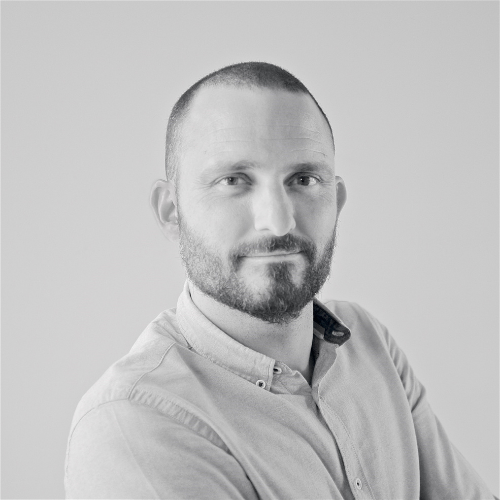 M. Rifat Hisarcıklıoğlu earned his B.A. degree in Economics and Management from Gazi University in Ankara. After completing his undergraduate degree, his career started in family business and currently he is the Chairman of Eskihisar Group of Companies, which operates in the fields of construction, construction materials, export and import, investments, land development, food industry and automotive sector.
After a one-year vice-presidency period at The Union of Chambers and Commodity Exchanges of Turkey (TOBB), the largest non-profit business organization in Turkey, covering 365 Chambers and Commodity Exchanges and representing 1.5 million companies, Hisarcıklıoğlu was elected as the President of TOBB in 2001 and was re-elected respectively in 2002, 2005, 2009, 2013 and 2018.
Hisarcıklıoğlu holds many titles in various organizations, among others he is Vice President of EUROCHAMBRES, Vice President of the Islamic Chamber of Commerce, Industry and Agriculture, Board Member of the ICC, Chairman of B20 Turkey, Vice President of the Confederation of Asia-Pacific Chambers of Commerce and Industry, General Council Member of World Chambers Federation, Executive Committee Member of the D-8 Federation of Chambers of Commerce (1997-…)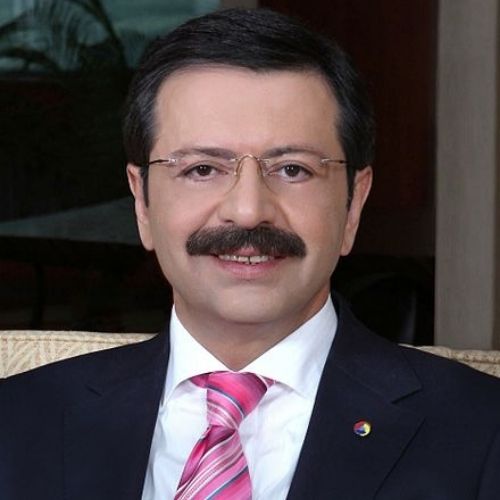 Ian Talbot is Chief Executive of Chambers Ireland – Ireland's largest business organization. He is responsible for driving the future growth and strategic development of the organization as it seeks to promote the competitiveness of business in Ireland, represent interests of its members, and facilitate the development of the chamber network. In working with the wider Chambers of Commerce Network, Ian is the co-chair of the EUROCHAMBRES Global Europe committee and vice-President of Eurochambres.
Prior to joining Chambers Ireland, Ian held positions as a Director of Citigroup and JP Morgan Chase in Ireland. He qualified as a Chartered Accountant with Price Waterhouse where he spent several years working in their Dublin and Luxembourg offices. Ian holds MA and BBS degrees from Trinity College, Dublin.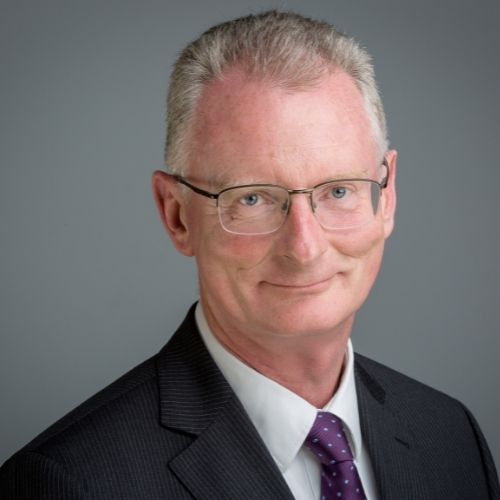 The President of the Latvian Chamber of Commerce and Industry (LCCI) and the head of the Council of Knowledge Economy of the LCCI, Aigars Rostovskis is an experienced professional and entrepreneur in the education sector.
He is the owner of LLC "Turība University" and the head of the Development Council, as well as the head of the council of the business education society Junior Achievement – Young Enterprise Latvija and owner of other different businesses.
A. Rostovskis earned his academic degree D.M.Soc at the Moscow Academy of Labour and Social Relations (Russia), he has participated in numerous scientific conferences.
A. Rostovskis is the author of different publications, and he has regularly voiced his opinions in Latvian media about matters of global and domestic economy, challenges of interaction between education and entrepreneurship, and the development of knowledge-based economy.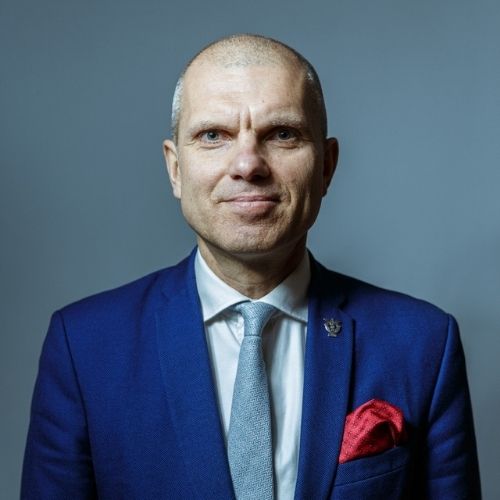 Chiara Riondino is head of unit for vocational education and training in the Directorate-General for Employment, Social Affairs and Inclusion of the European Commission. Chiara previously worked as policy coordinator for employment policies and policy assistant to the Director for Employment. In this context, she focused mainly on employment opportunities and challenges in the changing world of work, active labour market policies and fair working conditions. 
She also worked more broadly on taking forward the European Pillar on Social Rights. Before joining the Commission, Chiara worked in both the private and the public sector, including as head of unit in the Italian Ministry of Economy and Finance.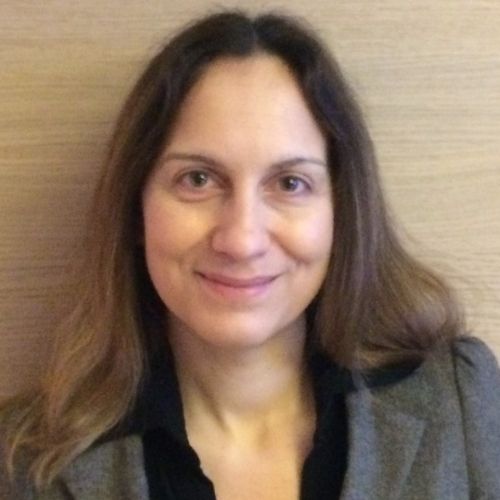 Marko Čadež is President of the Chamber of Commerce and Industry of Serbia (CCIS), President of the Managing Board of the Western Balkan 6 Chamber Investment Forum, a Member of the Board of EUROCHAMBRES and Chair of the EUROCHAMBRES Single Market Committee and Digital Services Network.
He was appointed to the position of the CCIS President for the first time in December 2014, from the position of Vice President in charge of the chamber system modernization, and Director of the CCIS Representative Offices in Germany and Austria. In June 2017, the CCIS Assembly entrusted him with a new five-year term of office. He is a Member of the Economic Development Council. He executed the office of the President of the Managing Board of the Serbian Investment and Export Promotion Agency (SIEPA).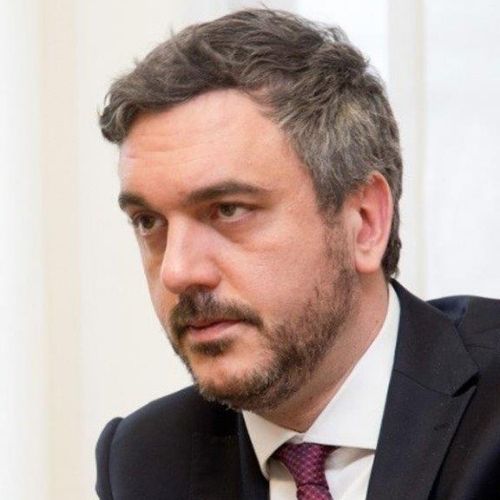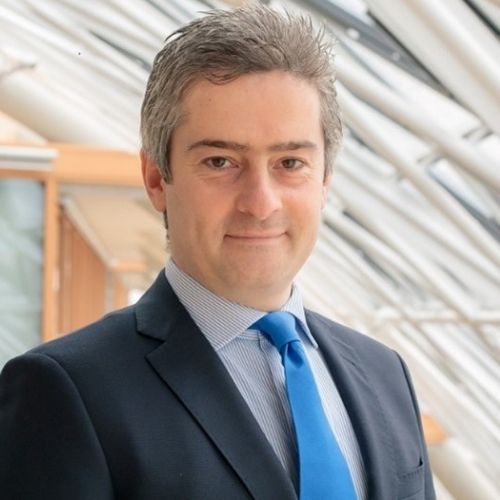 Juho Romakkaniemi is the CEO of the Finland Chamber of Commerce. Mr Romakkaniemi came to the Chamber in 2018 from the cabinet of Mr Jyrki Katainen, Vice-President of the European Commission.
He has also worked in the cabinet of Economic Commissioner Olli Rehn and as a Special Adviser to two Prime Ministers and the Minister of Finance in Finland. Romakkaniemi is also known as an active debater on social media. He has a master's degree in philosophy from the University of Tampere. His favourite football club is his hometown club KuPS from Kuopio.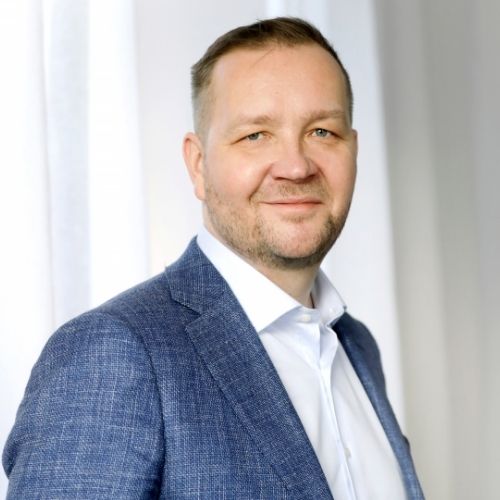 Denis Redonnet is an economist by training, and started his career as a corporate banker for a French bank in the city of London.
Since 1995 he has been a career European Commission official, having held positions in the monetary, international economic affairs and internal market directorate generals of the EU Executive.
He served as advisor to EU Trade Commissioner Pascal Lamy and a Deputy chief of staff to EU Trade Commissioner Peter Mandelson.
Afterwards he headed the WTO division and then the Strategy division in the Directorate General for Trade in the European Commission.
Between 2015 and 2020 he acted as Director for "WTO, Legal Affairs and Trade in Goods" in the Directorate General for Trade in the European Commission.
In July 2020 he was appointed Deputy Director General and Chief Trade Enforcement Officer in the Directorate General for Trade in the European Commission.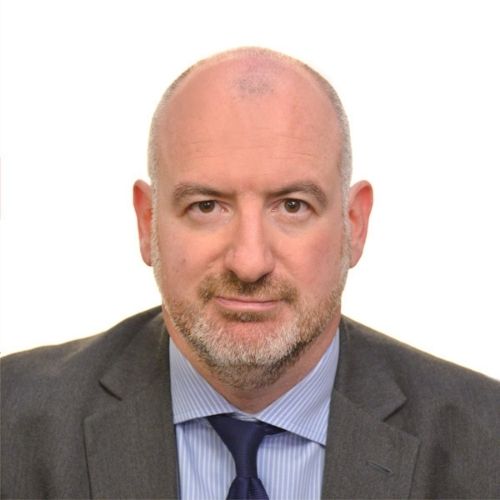 Vladimir Dlouhy is President of the Czech Chamber of Commerce, Chairman of the International Chamber of Commerce and Co-Chairman of the Future of Europe Committee at EUROCHAMBRES.
In the first post-communist government, he served as Minister of Economy of Czechoslovakia. After the split of the country, till June 1997, he served as Minister of Industry and Trade of the Czech Republic.
Since 1997, he has been member of International Advisory Board of Goldman Sachs, covering Central and Eastern Europe.
Vladimir Dlouhy holds the following positions as well: Chairman of the Advisory Board, Meridiam Infrastructure, France, Associate Professor of Macroeconomics and Economic Policy at Charles University in Prague.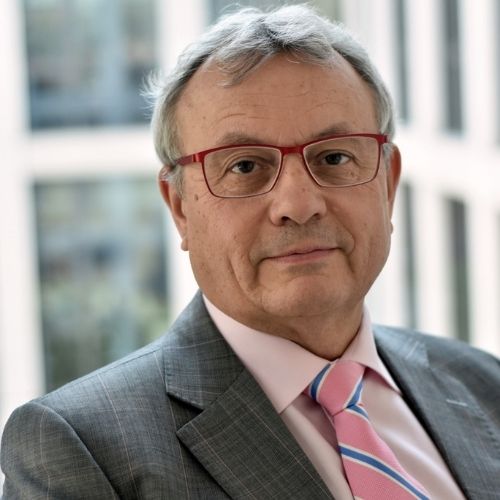 Christoph Leitl is an Austrian politician, politically involved since an early age in European youth and entrepreneurs movements.
From 1977 to 1990, Leitl served as president of Bauhütte Leitl-Werke Ges.m.b.H., a medium-sized company in the construction materials business owned by his family.
His political engagement never stopped and it went from being MP in the Upper Austria state legislature in 1985, minister of Economic Affairs of the same state in 1990 to assuming the politically most important presidency of the Austrian Federal Economic Chamber in 2000 (then re-elected in 2004 and 2009).
Christoph Leitl was finally elected President of EUROCHAMBRES in January 2018.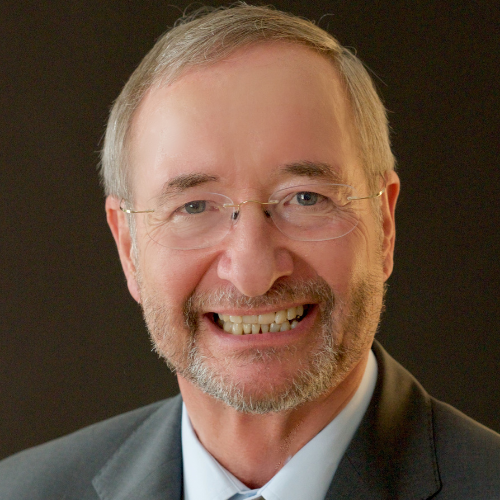 Ms Dita Charanzová is a Vice President of the European Parliament from the Czech Republic and Vice President of the ALDE Party. Elected first in 2014, she is now serving her second mandate within the liberal group Renew Europe.
Ms Charanzová completed a doctorate degree from the University of Economics, Prague, and graduated from the Diplomatic Academy in Madrid. She is a former diplomat, whose postings included the Czech Permanent Representation to the EU during the Czech Presidency. She has also worked at the Council of Europe.
In the European Parliament Ms Charanzová is the Renew Europe spokesperson for the Internal Market and Consumer Protection Committee and a substitute member in the International Trade Committee. Ms Charanzová was named "MEP of the Year" in the field of Foreign Affairs in the 2016 MEP Awards. She was also among the 20 most influential women that are shaping Brussels politics in 2020, according to Politico.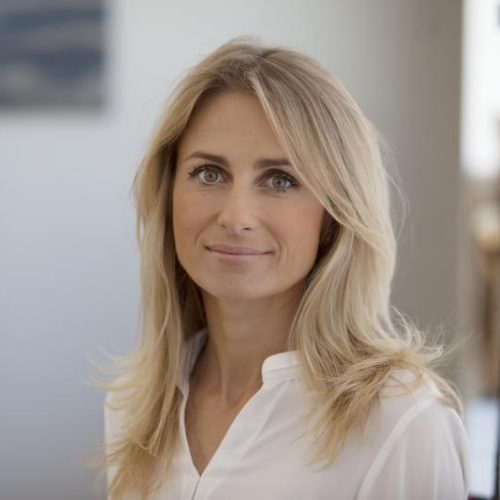 Mathilde Mesnard is Deputy Director of the Directorate for Financial and Enterprise Affairs of the OECD since November 2016. In this capacity, Ms. Mesnard provides intellectual leadership to the directorate across the different policy areas of anti corruption, corporate governance and responsible business conduct.
Ms. Mesnard has extensive experience in the OECD, having been the coordinator of the New Approaches to Economic Challenges (NAEC) Initiative since 2013.
Prior to this, Ms. Mesnard has worked as Senior Advisor to the OECD Secretary-General and Counsellor, supporting the delivery of the Secretary-General Strategic Agenda.
From 2001 to 2009, Ms. Mesnard worked in the Corporate Affairs Division of the Directorate for Financial and Enterprise Affairs of the OECD. Previously she held positions as management consultant with Deloitte & Touche, Assistant Professor in Economics at the University of Picardie, and Financial Analyst at Citibank.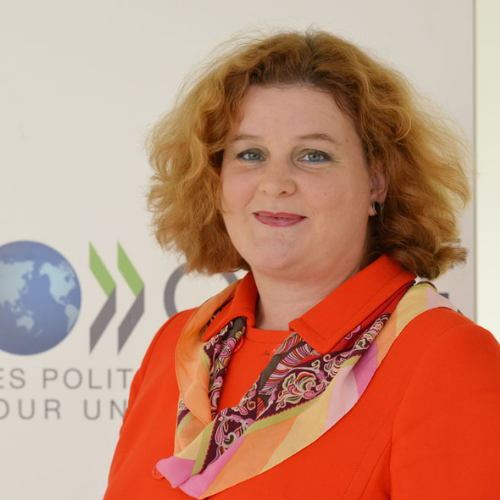 Adrián Vázquez Lázara is a Spanish politician, Member of the European Parliament for Ciudadanos, which is part of the Renew Europe parliamentary group. He is currently chairing the Committee on Legal Affairs, and he is a Substitute Member of the Agriculture and Rural Development Committee.
Previously, Mr. Vázquez was the Chief of Cabinet of the Delegation of "Ciudadanos Europeos". From this position, he coordinated the international and European activity of Ciudadanos, contributing to its incorporation into the ALDE European liberal family and negotiated the electoral coalition between ALDE and Emmanuel Macron´s political party, Renew Europe.
Mr. Vázquez has a vast experience in international affairs and international organizations. He has worked in different organizations such as the OSCE, NATO or the Korean Trade Agency, and was an advisor to the former Spanish Minister of Foreign Affairs, Ana Palacio. He has also worked as a Public Affairs consultant.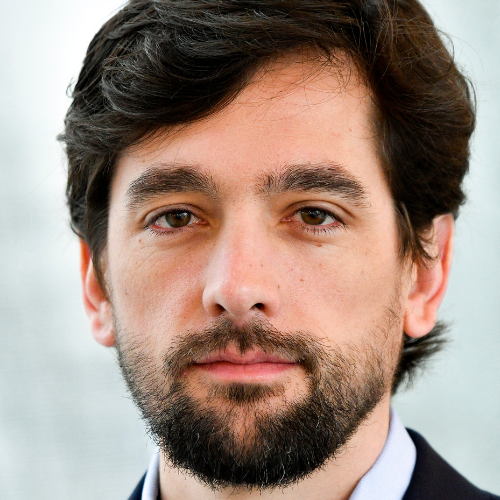 John W.H. Denton AO is the Secretary General of the International Chamber of Commerce (ICC). He is a global business leader, international advisor on policy and a legal expert on international trade and investment. He serves as Board member of the UN Global Compact, Founding Member of the Business 20 (B20), and Co-Chair of Italy B20 working group on Finance and Infrastructure. He is Co-Founder of the Australia–China CEO Roundtable and Patron of UNHCR in Australia.
Board member of the IFM Global Investors – a global institutional investment manager, John is also Chair of the Asia Pacific advisory board of Veracity, a global advisory group based in New York, and Chair of the Moeller Institute advisory board at the University of Cambridge. He also serves on the Boards of the UNDP (New York) impact investing steering group, and of UNICEF's global education initiative: GenU. He joined the Advisory Board of the African Green Infrastructure Investment Bank (AfGIIB) and the G7 Working Group on Impact Investment.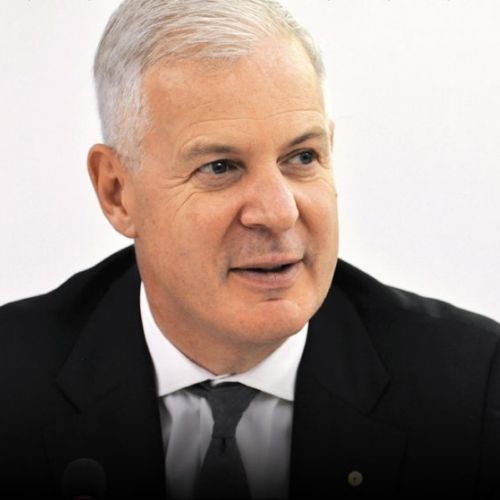 Shiva Dustdar has over 25 years of experience in the financial industry working for large private and public institutions in New York, London and Luxembourg. Since joining EIB in 2003, she has worked in risk management, lending and investing in innovative companies and currently heads the Innovation Finance Advisory (IFA) Division in the EIB which she was tasked to set up in 2013.
Shiva started her career in 1993 at J.P. Morgan Investment Banking in New York  working in M&A, Project Finance and Emerging Markets before joining Fitch Rating Agency in 1999 to set up its European High Yield rating business.
Shiva holds a BA in Economics from Columbia University and an Executive MBA from London Business School (LBS). Shiva co-founded the European High Yield Association (EHYA), which is now part of the Association for Financial Markets in Europe (AFME) and was nominated to Top 50 Women in Credit by Credit Magazine in 2006.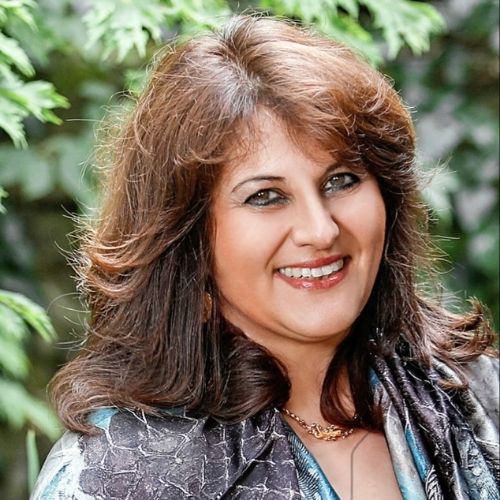 Annika Hedberg is the Head of Sustainable Prosperity for Europe Programme at European Policy Centre (EPC), an independent think tank based in Brussels, Belgium. She joined the EPC in 2010 and over the years has worked on a wide range of policy areas and topics, including climate, energy, environment, health, and industrial transformation. In her role as the Head of Programme, she aims to promote discussion on the foundations and drivers for a more sustainable and competitive European economy. Through her work she aims to explore linkages across sectors and policy areas that are needed for the green transition. She regularly writes, moderates events and speaks on these topics.
Prior to joining the EPC, she worked at the Finnish Business and Policy Forum EVA, a policy think tank in Helsinki, and at the Finnish Foreign Ministry. She has a LL.M. in Public International Law from the Helsinki University and a BSc in International Relations and History from the London School of Economics.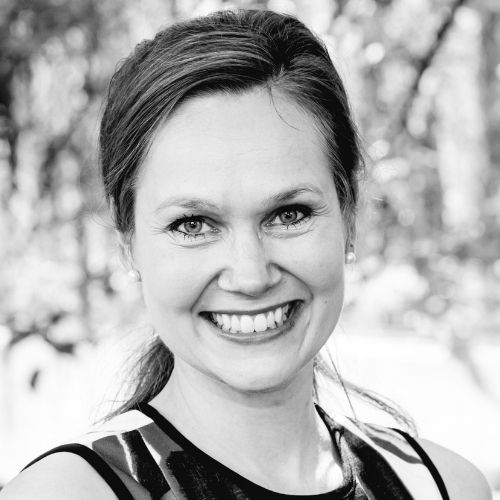 Stefano Mallia has been elected President of the EESC Employers' Group in 2020 and has been a member of the European Economic and Social Committee since 2010. He served in different roles at the EESC before, e.g. as Vice-President of the Employers' Group and President of the Brexit follow-up Committee within the EESC.
Mr Mallia is an expert in EU affairs where he has specialised in EU Structural Funds and SME financing.  Over the years he has carried out assignments for the European Commission, the Government of Malta as well as private enterprises. He is also a former President of the Malta Chamber of Commerce, Enterprise and Industry.
Furthermore, Mr Mallia is active in the private sector. Since 1998, he is a partner at EMCS Ltd., an economic analysis and business consultancy.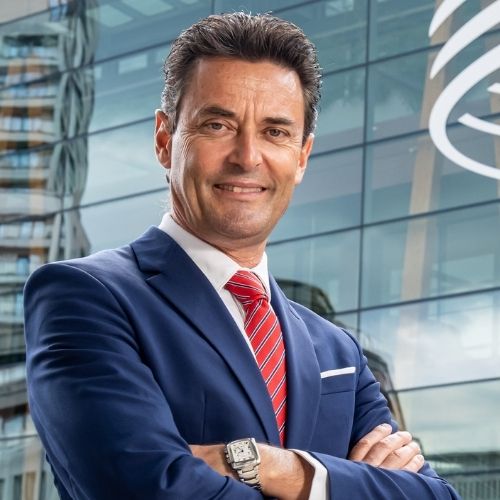 Anne-Marie Sassen is Acting Head of Unit of the "Digital Transformation of industrial ecosystems" unit in DG CONNECT, European Commission. The Unit's aim is to ensure that all industrial sectors in Europe benefit from digital transformation through greater efficiency in production processes, higher value digitised products, and new business models. The unit is responsible for the setup of a network of European Digital Innovation Hubs (co-funded between the EU, Member States and/or their regions) to enable all companies and public sector organisations to benefit from digital technologies.
Before joining the European Commission Anne-Marie worked as project manager for Atos in Spain and researcher for TNO in the Netherlands. She studied Computer Science at the University of Leiden, the Netherlands and received her PhD from the Technical University in Delft in the field of Human-Machine interaction.